kindergarten, elementary, middle schools, high schools in Kelowna BC
Finding the right Kelowna school for your children is one of the most important decisions for a parent. And being able to select an area of Kelowna to live that accommodates your whole families school needs is important.
Our children have been in the Kelowna school system from preschool to University and we have found that Kelowna has a lot to offer for Education options in English, French Immersion, Public, Private schools, Okanagan College and University of British Columbia Okanagan
The following is a list of the schools in the area. Included are both private and schools in School District #23. For more School District #23 information see their Web site at www.sd23.bc.ca. For bus information . To verify schools near your new home call (250) 491-4000. To verify bus information call (250) 491-4040. Please contact private schools directly.
Kelowna Schools By Neighbourhood

Black Mountain
Black Mountain Elementary Kindergarten to Grade 6
1650 Gallagher Rd, Kelowna, BC, V1P 1G7 Phone: (250) 765-1955
Belgo Elementary Kindergarten to Grade 6
Aventure Rd, Kelowna, BC, V1X 1N3 Phone: (250) 765-8900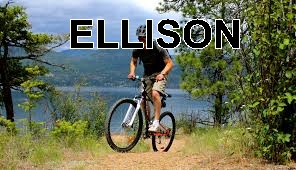 Ellison
Ellison Elementary Kindergarten to Grade 6
3735 Parkdale Road, Kelowna, BC, V1X 6K9 Phone: (250) 765-8104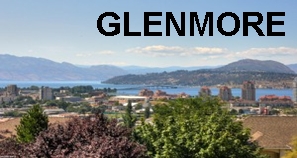 Glenmore Schools
Glenmore Elementary Kindergarten to Grade 6 English & French Immersion
960 Glenmore Drive, Kelowna, BC, V1Y 4P1

Kelowna North
Bankhead Elementary Kindergarten to Grade 6
1280 Wilson Ave, Kelowna, BC, V1Y 6Y6 Phone: (250) 870-5114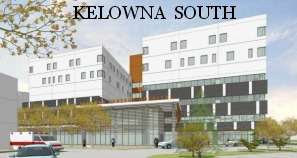 Kelowna South
A.S. Matheson Elementary Kindergarten to Grade 6
2090 Gordon Dr, Kelowna, BC, V1Y 3H9 Phone: (250) 860-2525
Kelowna Secondary Grades 10-12 English and French Immersion
1079 Raymer Ave., Kelowna, BC, V1Y 4Z7 Phone: (250) 870-5105
Raymer Elementary Kindergarten to Grade 6
657 Raymer Avenue, Kelowna, BC, V1Y 4Z6 Phone: (250) 870-5125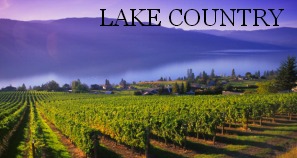 Lake Country
Davidson Road Elementary Kindergarten to Grade 6
2115 Davidson Road, Lake Country, BC, V4V 1R3 Phone: (250) 870-5117
George Elliot Secondary Grades 7 – 12
10241 Bottom Lake Road, Lake Country, BC, V4V 1Y7 Phone:(250) 766-2734
Peter Greer Elementary Kindergarten to Grade 6 English and French Immersion
10300 Sherman Drive, Lake Country, BC, V4V 1Y8 Phone: (250) 766-2104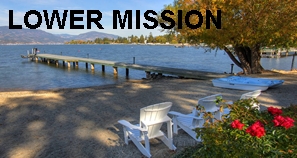 Anne McClymont Elementary Kindergarten to Grade 6
4489 Lakeshore Road, Kelowna, BC, V1W 1W9 Phone: (250) 870-5133
Casorso Elementary Kindergarten to Grade 6 English & French Immersion
3675 Casorso Rd, Kelowna, BC, V1W 3E1 Phone: (250) 870-5135
Dorothea Walker Elementary Kindergarten to Grade 6 English & French Immersion
4346 Gordon Drive, Kelowna, BC, V1W 1S5 Phone: (250) 870-5138
KLO Middle Grade 7-9 English & French Immersion
3130 Gordon Dr, Kelowna, BC, V1W 3M4 Phone: (250) 870-5106
Okanagan Mission Secondary Grade 9-12
4544 Gordon Dr, Kelowna, BC, V1W 1T4 Phone: (250) 870-5108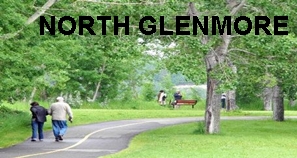 North Glenmore
North Glenmore Elementary Kindergarten to Grade 6
125 Snowsell St North, Kelowna, BC, V1V 2E3 Phone: (250) 870-5128
Watson Road Elementary Kindergarten to Grade 6
475 Yates Road, Kelowna, BC, V1V 1R3 Phone: (250) 870-5137
Dr. Knox Middle Grades 7-9
121 Drysdale Blvd., Kelowna, BC, V1V 2X9 Phone: (250) 870-5130
Oyama
Oyama Traditional School (Kindergarten to Grade 6)
15525 Greenhow Rd, Oyama, BC, V4V 2E1 Phone: (250) 548-3783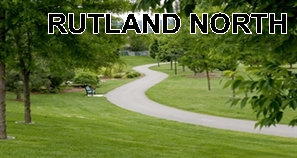 Rutland North
Rutland Elementary Kindergarten to Grade 6
620 Webster Road, Kelowna, BC, V1X 4V5 Phone: (250) 765-9771
Pearson Road Elementary Kindergarten to Grade 6
700 Pearson Road, Kelowna, BC, V1X 5H8 Phone: (250) 765-8855
Rutland Middle Grades 7-9
715 Rutland Rd, Kelowna, BC, V1X 3B6 Phone: (250) 765-2988
Rutland Senior Grades 10-12
705 Rutland Rd N, Kelowna, BC, V1X 3B6 Phone: (250) 870-5110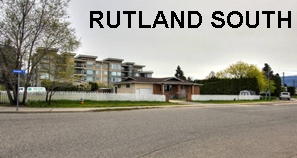 Rutland South
Quigley Elementary Kindergarten to Grade 6
705 Kitch Road, Kelowna, BC, V1X 5V8 Phone: (250) 870-5134
South Rutland Elementary Kindergarten to Grade 6
200 Mallach Rd, Kelowna, BC, V1X 2W5 Phone: (250) 765-7785
Springvalley Elementary Kindergarten to Grade 6
470 Ziprick Rd, Kelowna, BC, Canada, V1X 4H4 Phone: (250) 860-4526
Springvalley Middle Grades 7-9
350 Ziprick RD, Kelowna, BC, V1X 4H3 Phone: (250) 862-3274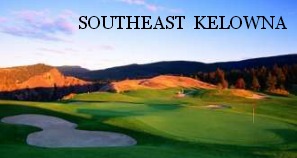 Southeast Kelowna
South Kelowna Elementary Kindergarten to Grade 6
4176 Spiers Rd, Kelowna, BC, V1W 4B5 Phone: (250) 861-1122,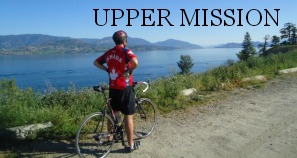 Upper Mission
Chute Lake Elementary Kindergarten to Grade 6
5240 Lark Street, Kelowna, BC, V1W 4K8 Phone: (250) 870-5139
———————————————————————————————————
West Kelowna Schools By Neighbourhood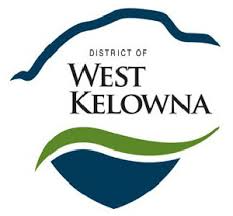 Glenrosa
Glenrosa Elementary Kindergarten to Grade 6
3430 Webber Road, West Kelowna, BC, V4T 1G8 Phone: (250) 768-5181
Helen Gorman Elementary Kindergarten to Grade 6
3230 Salmon Rd., West Kelowna, BC, V4T 1A7 Phone: (250) 768-7250
Glenrosa Middle Grades 7-9
2974 Glen Abbey Pl, West Kelowna, BC V4T 2N1 Phone: (250) 768-1889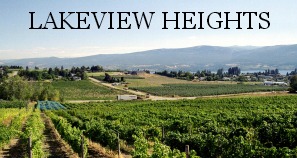 Lakeview Heights
Chief Tomat Elementary Kindergarten to Grade 6
3365 E. Boundary Road, West Kelowna, BC, V4T 2R8 Phone: (250) 768-6628
Constable Neil Bruce Middle Grades 7-9
2010 Daimler Road, West Kelowna, BC, V1Z 3X4 Phone: (250) 769-7343
George Pringle Elementary Kindergarten to Grade 6 English & French Immersion
3770 Elliot Road, West Kelowna, BC, V4T 1W9 Phone: (250) 870-5103
Hudson Road Elementary Kindergarten to Grade 6
1221 Hudson Road, West Kelowna, BC, V1Z 1J5 Phone: (250) 769-4666
Mount Boucherie Senior Grades 10-12
2751 Cameron Rd, West Kelowna, BC, V1Z 2T6 Phone: (250) 712-7040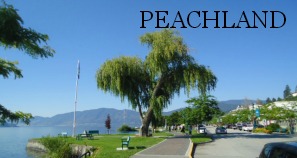 Peachland
Peachland Elementary (Kindergarten to Grade 6)
5486 Clements Crescent, Peachland, BC, VOH 1X5 Phone: (250) 870-5122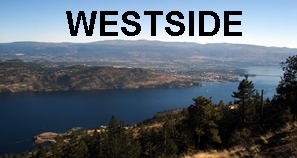 West Side Kelowna
Rose Valley Elementary (Kindergarten to Grade 6)
1680 Westlake Rd, West Kelowna, BC V1Z 3G6 Phone: (250) 870-5146
Mar Jok Elementary (Kindergarten to Grade 6)
2101 McDougall Road, West Kelowna, BC, V1Z 4A4 Phone: (250) 870-5104
Central School (250) 868-1135
Distance learning, Hospital/Homebound, Outreach Education, Continuing Education,KelownaStorefront School
Alternate
1825 Richter St Kelowna, BCV1Y 2M8
Kelowna
A.S. Matheson Elementary(250) 860-2525
K-6 English
Elementary
2090 Gordon Dr Kelowna, BCV1Y 3H9
Kelowna South
Anne McClymont Elementary(250) 764-4122
K-7 English
Elementary
4489 LakeshoreKelowna, BCV1W 1W9
Lower Mission
Bankhead Elementary(250) 870-5114
K-6 English
Elementary
1280 Wilson Ave Kelowna, BCV1Y 6Y6
Glenmore
Belgo Elemenatary(250) 765-8900
K-6 English, K-6 French Immersion
Elementary
125 Adventure Rd Kelowna, BC V1X 1N3
Rutland South
Black Mountain Elementary(250) 765-1955
K-6 English
Elementary
1650 Gallagher Rd Kelowna, BC V1P 1G7
Black Mountain/Joe Riche
Casorso Elementary(250) 763-8088
K-6 English, K-6 French Immersion
Elementary
3675 Casorso Rd Kelowna, BC V1W 3E1
Kelowna South
Chief Tomat Elementary(250) 768-6628
K-6 English
Elementary
3365 E. Boundary Rd West Kelowna, BC V4T 2R8
West Kelowna
Davidson Road Elementary(250) 766-2381
K-6 English
Elementary
2115 Davidson Rd. Lake Country , BC V4V 1R3
Lake Country
Dorothea Walker Elementary(250) 764-8181
K-7 English
Elementary
4346 Gordon DrKelowna, BCV1W 1S5
Lower Mission
Ellison Elementary(250) 765-8104
K-6 English
Elementary
3735 Parkdale Rd.,Kelowna, BC V1X 6K9
Ellison
George Pringle Elementary(250)768-5146
K-6 English K-6 French Immersion
Elementary
3770 Elliot Rd., Westbank, BC V4T 1W9
West Kelowna
Glenmore Elementary(250) 762-3209
K-6 English, K-6 French Immersion
Elementary
960 Glenmore Dr.,Kelowna, BC V1Y 4P1
Glenrosa
Glenrosa Elementary(250) 768-5181
K-6 English
Elementary
3430 Webber Rd.,West Kelowna, BCV4T 1G8
Glenrosa
Helen Gorman Elementary(250) 768-7250
K-6 English
Elementary
3230 Salmon Rd.,West Kelowna, BCV4T 1A7
Glenrosa
Hudson Road Elementary(250) 769-4666
K-6 English
Elementary
1221 Hudson Rd.,West Kelowna, BCV1Z 1J5
Lakeview Heights
North Glenmore Elementary(250) 762-3535
K-6 English
Elementary
125 Glenmore Road North, Kelowna, BC V1V 2E3
North Glenmore
Oyana Traditional School(250) 548-3783
K-7 English
Elementary
15525 Greenhow Rd., Oyama, BC V4V 2E1
Oyama
Peachland Elementary(250) 767-2686
K-6 English
Elementary

5486 Clements Crescent, Pearson RoadPeachland, BC VOH

1X5

Peachland
Pearson Road Elementary(250) 765-8855
K-6 English
Elementary
700 Pearson Rd.,Kelowna, BC V1X 5H8
Rutland North
Peter Greer Elementary(250) 766-2104
K-7 English, K-6 French Immersion
Elementary
10300 Sherman Dr.,Lake Country, BC V4V 1Y8
Lake Country
Quigley Elemntary(250) 860-5783
K-6 English
Elementary
705 Kitch Rd.,Kelowna, BC V1X 5V8
Rutland South
Raymer Elementary(250) 762-4823
K-6 English
Elementary
657 Raymer Avenue,Kelowna, BC V1Y 4Z6
Kelowna South
Rose Valley Elementary(250) 769-5535
K-6 English
Elementary
1680 Westlake Rd.,West Kelowna, BC V1Z 3G6
West Kelowna
Rutland Elementary(250) 765-9771
K-6 English
Elementary
620 Webster Rd.,Kelowna, BC V1X 4V5
Rutland North
Shannon Lake Elementary(250) 768-1553
K-6 English
Elementary
3044 Sandstone Rd., West Kelowna, BC V4T 1T2
Shannon Lake/Smith Creek
South Kelowna Elementary (250) 861-1122
K-6 English
Elementary
4176 Spiers Rd.,Kelowna, BC V1W 4B5
Southeast Kelowna
South Rutland Elementary (250) 765-7785
K-6 English
Elementary
200 Mallach Rd.,Kelowna, BC V1X 2W5
Rutland South
Springvalley Elementary (250) 860-4526
K-6 English
Elementary
470 Ziprick Rd.,Kelowna, BC V1X 4H4
Rutland South
Watson Road Elementary (250) 762-6633
K-6 English
Elementary
475 Yates Rd.,Kelowna, BC V1V 1R3
North Glenmore
Constable Neil Bruce Middle (250) 769-7343
Grades 7-9
Middle School
2010 Daimler Rd Kelowna, BC V1Z 3X4
Lakeview Heights
Dr. Knox Middle School 250.870.5130
Grades 7-9
Middle School
121 Drysdale Blvd. Kelowna, B.C. V1X 2X9.
North Glenmore
Glenrosa Middle (250) 768-1889
Grades 7-9
Middle School
3565 McIver Rd., West Kelowna BC V4T 1H8
Glenrosa
KLO Middle School (250) 762-2841
7-9 English, 7-9 French Immersion
Middle School
3130 Gordon Dr Kelowna, BC V1W 3M4
Lower Mission
Rutland Middle School (250) 765-2988
Grades 7-9
Middle School
715 Rutland Rd Kelowna, BC V1X 3B6
Rutland North
Springfield Middle School(250) 862-3274
Grades 7-9
Middle School
350 Ziprick Rd Kelowna, BC V1X 4H3
Rutland South
George Elliot Sceondary (250) 766-2734
Grades 8-12
Secondary
10241 Bottom Wood Lake Rd Lake Country, BC V4V 1Y7
Lake Country
Kelowna Secondary(250) 762-2805
10-12 English,10-12 French Immersion
Secondary
1079 Raymer Ave Kelowna, BC V1Y 4Z7
Kelowna South
Mount Boucherie Secondary (250) 712-7040
Grades 10-12
Secondary
2751 Cameron Rd Kelowna, BC V1Z 2T6
Lakeview Heights
Okanagan Mission Secondary (250) 764-4185
Grades 8-12
Secondary
4544 Gordon Dr Kelowna, BC V1W 1T4
Lower Mission
Rutland Senior (250) 765-1407
Grades 10-12
Secondary
705 Rutland Rd Kelowna, BC V1X 3B6
Rutland North
Trend College International (ESL)/Business, Technology & Career College (250) 763-7400
Post Secondary
Private
546 Leon Ave Kelowna, BC V1Y 6J6
City Centre
Okanagan College KLO Campus (250)762-5445
College
1000 KLO Rd., Kelowna, BC V1Y 4X8
Lower Mission

UBCO

(250) 762-5445

University
University
Hwy 97N Kelowna
Lake Country
Sebsisyusten Community Private School (250) 768-2802
K-6
ElementaryPrivate
1920 Quail Lane, West Kelowna, BC V4T 2H3
West Kelowna
Kelowna Christian School (250) 861-5432
Preschool/Elementary School (K-5)
Private
3285 Gordon Dr Kelowna, BC V1W 3N4
Lower Mission
Kelowna Christian School (250) 861-3238
Grades 6-12
Middle/High
2870 Benvoulin Rd.,Kelowna, BC V1Y 7V7
Kelowna & Area
Okanagan Montessori School (250) 860-1165
PreschoolElementary
3439 East Kelowna Kelowna, BC
Kelowna & Area
Okanagan Montessori School (250) 764-8121
PreschoolKindergarten
4619 Lakeshore Rd.,Kelowna, BC
Kelowna & Area
St Joesph Catholic School (250) 763-3371
K-7
ElementaryCatholic
839 Sutherland Ave, Kelowna, BC V1Y 5X4
Kelowna South
Immaculats High School (250) 762-2730
Grades 8-12
SecondaryCatholic
1493 KLO Rd Kelowna, BC V1W 3N8
Springfield/Spall
Our Lady of Lourdes Elementary School (250) 768-9008
K-7
ElementaryCatholic
2547 Hebert Rd., West Kelowna, BC V4T 2J6
West Kelowna
Kelowna Waldorf School(250) 764-4130
Parent and Tot, Preschool, K to 8
Private
429 Collett Rd.,Kelowna, BC V1W 4A7
Upper/Lower Mission
Heritage Christian l250) 862-2376 Toll Free 1-877-862-2375
K-12
Private
905 Badke Rd,Kelowna, BC V1X 5Z5
Rutland
Aberdeen Hall(250) 491-1270
PreK-3 (PreK-4 in 2006)
Private
950 Academy Way Kelowna, BC V1V
3A4
Rutland North
Studio G (250) 868-8816
K to 12 English
Private
1180 Houghton Rd.,Kelowna, BC V1X 2C9
Rutland South