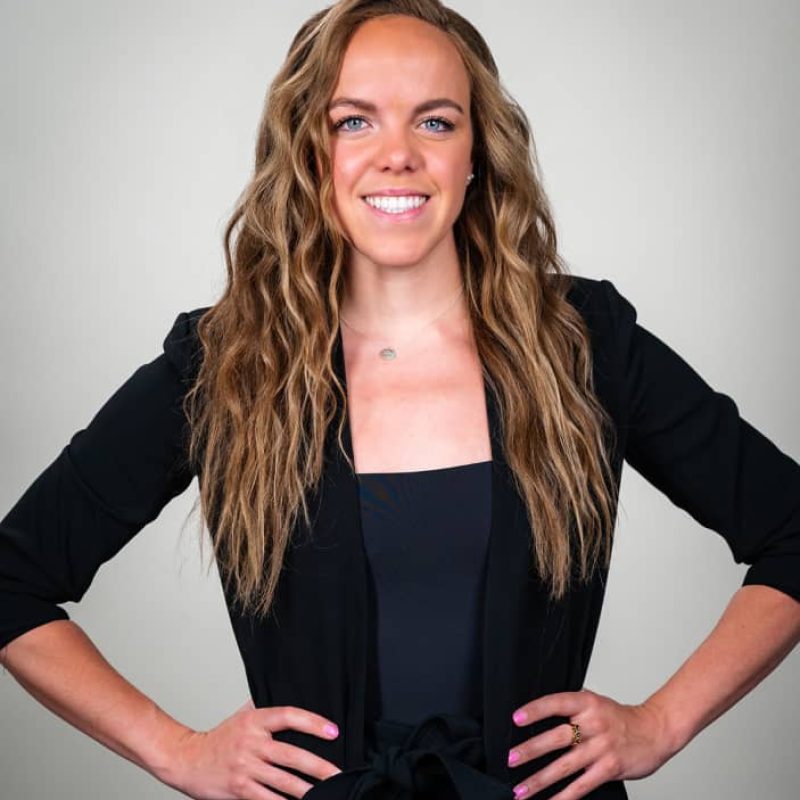 Kierra Smith Kelowna Realtor
It is no surprise Kierra quickly found success in Kelowna Real Estate. Born and raised in Kelowna, Kierra has lived in nearly every community the city has to offer. The two-time Olympic swimmer (Rio 2016, Tokyo 2020) is dedicated to reaching high-level results and going above what is asked and expected. She is a sharp negotiator and has an energetic presence in the community.
Kierra grew up in Real Estate, mentored by the best Realtors in the business. Her parents, The Smith Mclellan Group, were the top-ranked team nationally when she was growing up. At six months old, she attended showings and, through high school, spent her weekends at open houses. She graduated from the University of Minnesota with a double major in psychology and communications to learn the ins and outs of marketing for her clients. She began her career as Andrew Smith's assistant in 2020 and became his partner in 2021. Kierra and Andrew work seven days a week and are experts in the Kelowna Real Estate market.
2X Olympian
Kierra Smith made a splash in the Olympic swimming world, being part of Team Canada achieving incredible accomplishments at an early age. The Kelowna athlete has been on an impressive journey beginning at an early age up to the Tokyo 2020 Olympics, where she represented her country in the pool. Smith's dedication to the sport has been exemplified by her continued success at both regional and international competitions.
At the 2016 Olympic Trials, Smith earned a spot on the Canadian team in both the 100m and 200m breaststroke events. She competed at the Rio Olympics, placing seventh. Two more gold medals in the 2017 Canadian Championships followed this success, where she won in both breaststroke events.
Smith was also part of the Team Canada delegation that attended the 2018 Commonwealth Games in Australia. She performed stellar, winning two silver medals. She had success at the 2019 Pan American Games, earning two bronze medals in the 200 m fly and 400 m IM events.
Kierra Smith was just 12 when she first met fellow swimmer Annamay Pierse. Despite the age difference, Pierse encouraged her and gave her tips about competing in the 200m breaststroke. It was that support which motivated Smith to become a Canadian representative herself. Fast forward several years, and Smith had achieved this goal, taking home a silver medal at the 2011 Pan Am Games in Guadalajara Mexico.
Smith continued to excel as a swimmer and participated in more competitions, including the Commonwealth Games and Pan Pacific Championships, in 2014. While she just missed out on a podium placing for her individual specialty, Smith found success with the 4x100m medley relay team, who won two bronze medals across both events. Additionally, throughout her college career at the University of Minnesota, she helped win three Big Ten Championships consecutively between 2013 - 2015, also crowned NCAA Champion in the 200-yard breaststroke, all while being named Big Ten Swimmer of the Year.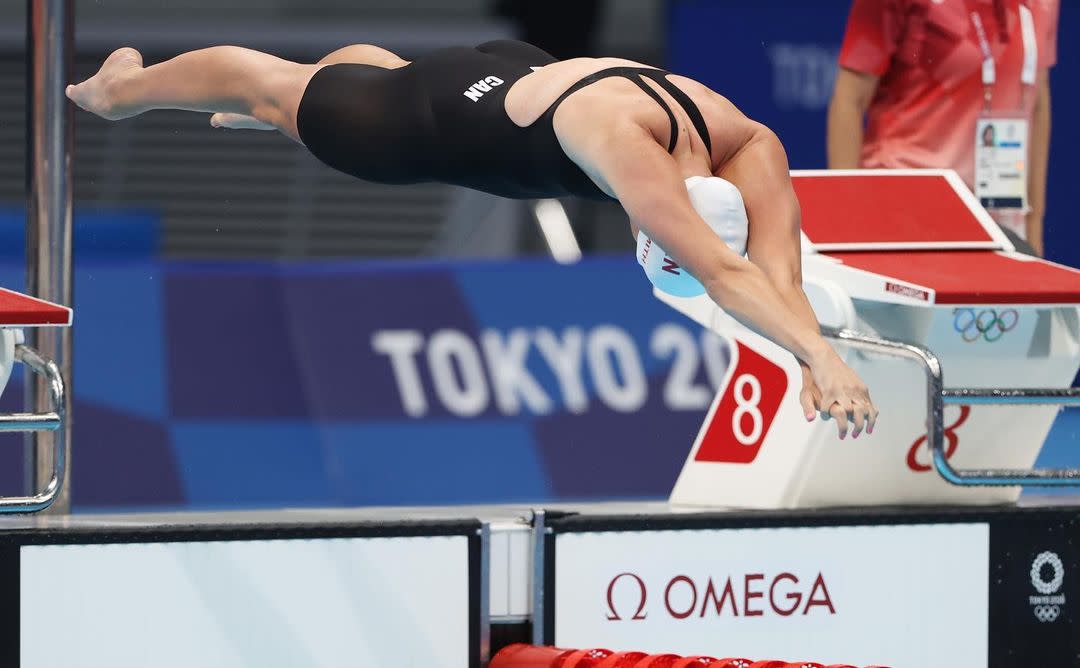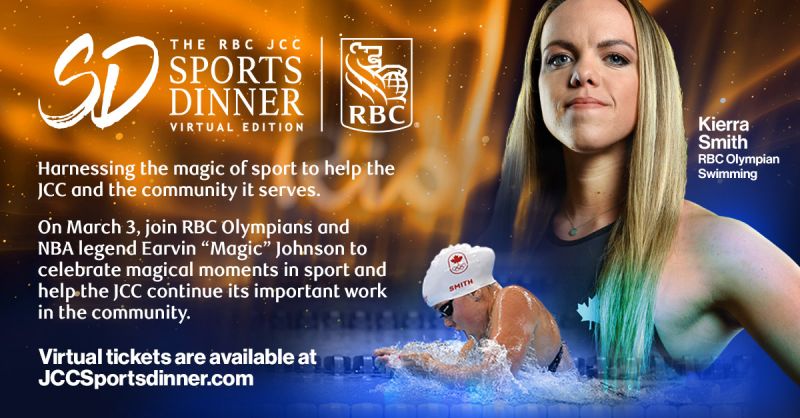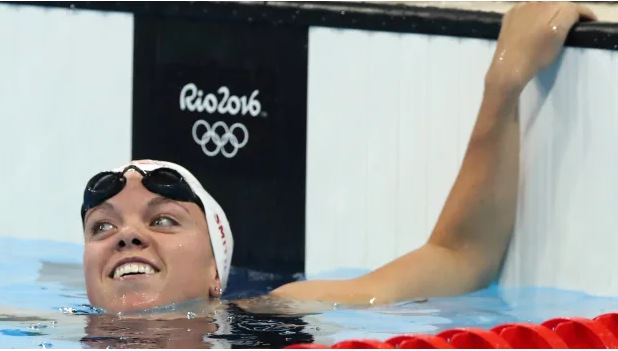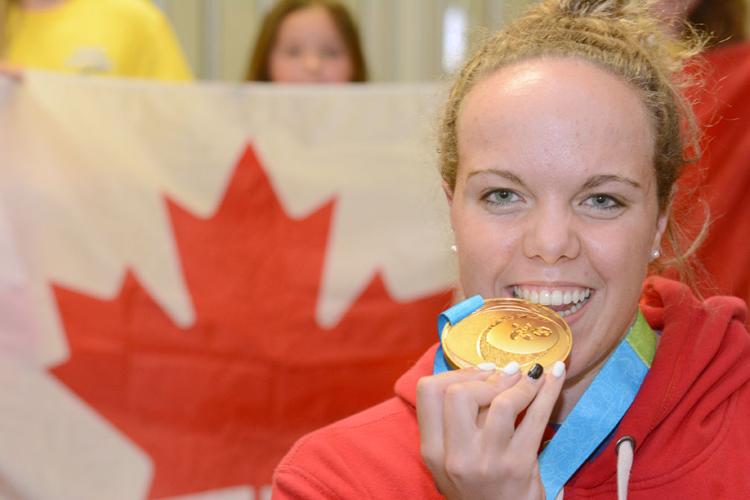 Commonwealth and Pan Am Games
In 2014, Smith competed in her first senior national team and went on to represent Canada in the Commonwealth Games and Pan Pacific Championships. Despite missing out on podium places during these events, Smith had plenty of success to celebrate; she helped the University of Minnesota win three straight Big Ten Championships between 2013 and 2015 and was crowned NCAA Champion for the 200-yard breaststroke in 2015, earning her title as Big Ten Swimmer of the Year. With so many impressive accomplishments under her belt, Kierra is a true inspiration to others looking to challenge themselves.
Kierra Smith is an impressive athlete who grew up in Kelowna, British Columbia and began taking swimming lessons at the age of three. She has trained in Parkinson Rec Center, Kelowna Family YMCA, H20 in Kelowna, Okanagan Lake and Johnson Bentley in West Kelowna.. At 10 years old, she began competing professionally and would often accompany her father on his morning training.
University Of Minnesota
In 2012 Kierra accepted a scholarship to train and compete with the Gophers at the University Of Minnesota and coach Kelly Kramer. She competed in BIG Ten Championships and. NCAA Championships. In 2017 receive All-American honorable mention for the swimming the second fastest breaststroke 200 yard time of 2:03.55 in NCAA history. She swam with the Gophers until 2020 returning to Kelowna
After graduating from the University of Minnesota with a degree in Communications and Psychology, Kierra had aspirations to become a sports psychologist. Although she spends much of her time dedicating herself to swimming, she also enjoys visiting the beach near her hometown as well as hitting up any nearby Starbucks for a caffeine fix.
Kierra manages to find joy in life through a simple pre-race ritual that includes checking Twitter and listening to Gwen Stefani, all while collecting Starbucks mugs with names of cities she visits during competitions. This young aspiring swimmer is no doubt pushing boundaries and leaving a great impression wherever her career takes her!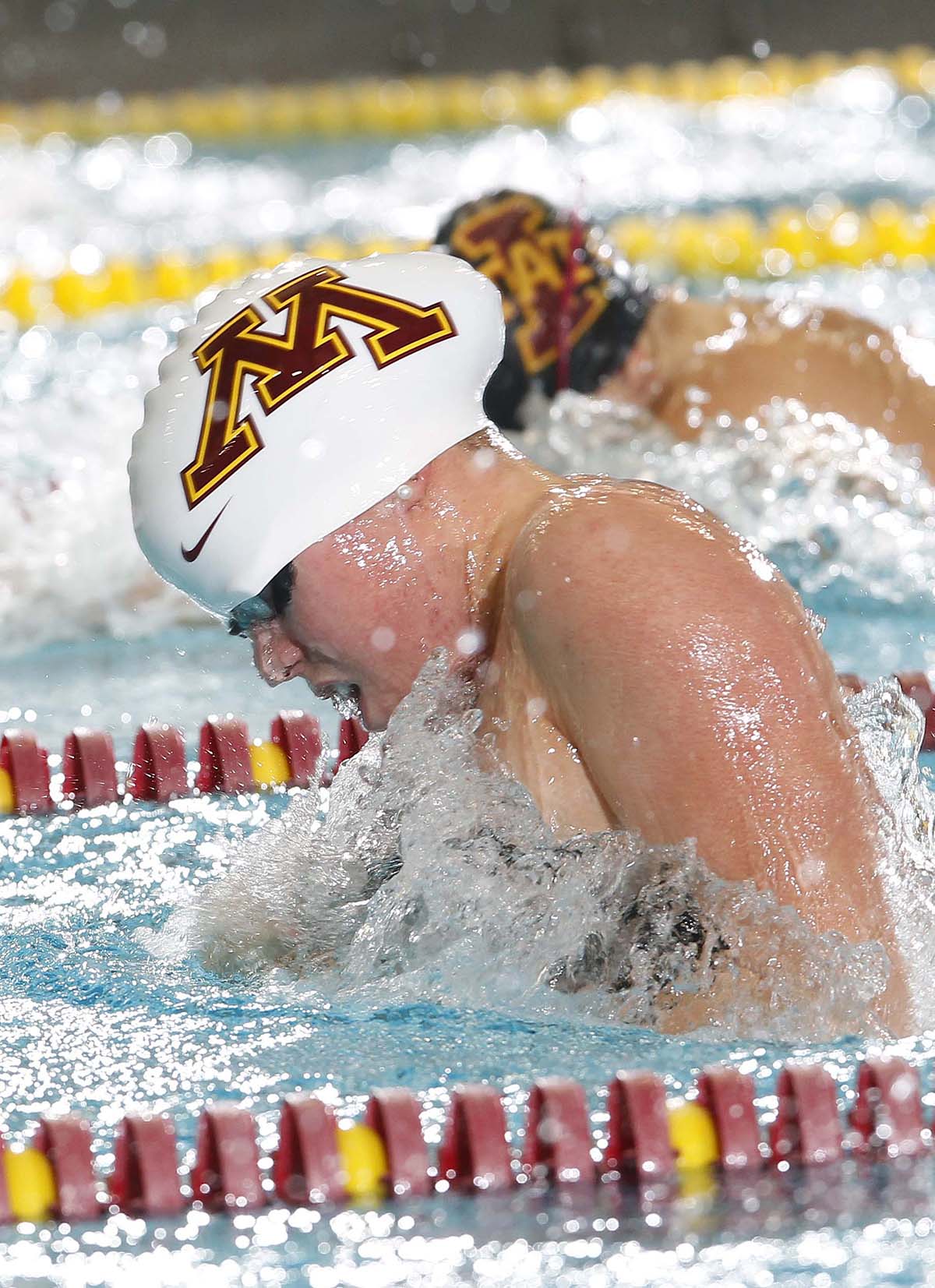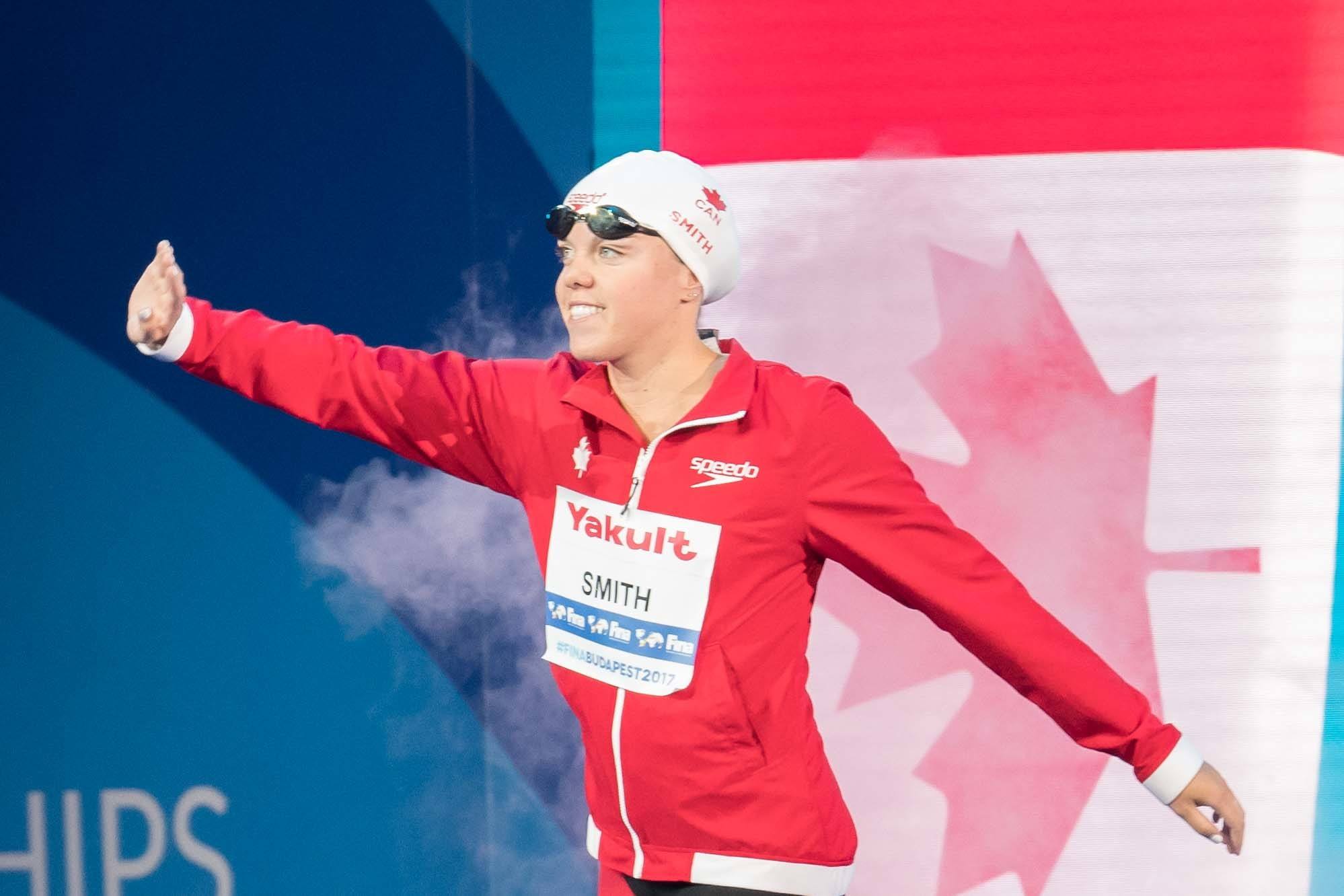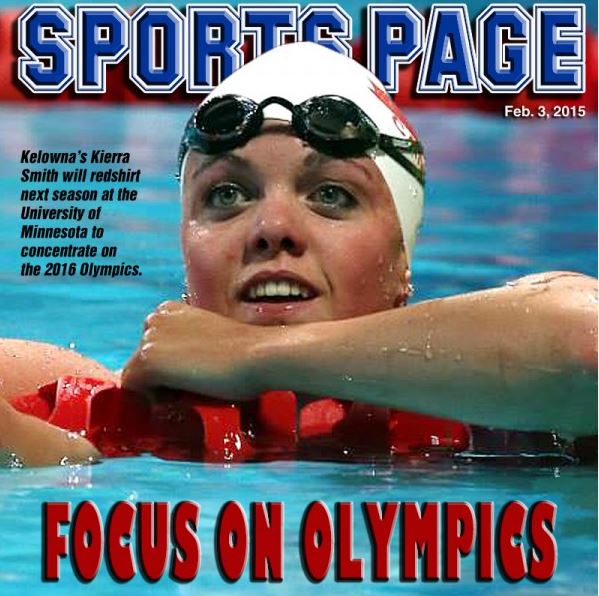 Team Canada
The Senior National Team is a collective group of athletes representing their country in international competitions. They are the highest level of competition for each nation's sport and are most often comprised of the best players from that country. Athletes who wish to join a senior national team must meet certain performance criteria, such as top-level competitive experience, fitness, and technical ability; these criteria make the National Team a prestigious honour for any athlete.
Each national team operates under its own regulations, depending on specific sports and games being played. In some countries, roster requirements may include citizenship or residency laws, while in other countries, teams may be comprised of athletes at various levels of proficiency in a given sport. There is also a stipulation that competing with the senior national team is typically done on an unpaid basis; the majority of compensation comes through sponsorship deals or award bonuses for wins during major championships like The Olympic Games or FIFA World Cup. Regardless of their makeup, all senior national teams have one common goal – proudly representing their nation and each other in pursuit of victory for their country.
The Senior National Team is the general term used to describe a nation's highest level of representation in international competition. It consists of experienced and talented athletes competing in the highest age group or against full adults. This team will typically compete in major events such as Olympic Games, World and Continental Championships, and other international tournaments. A Senior National Team may even be called the "A-Team" or Main Team when referring to a particular sport.
A country with a strong team presence in sports such as soccer or basketball will often have different levels of national teams from youth to adult ages, with the senior national team being the apex these young players aspire to play for. This team carries great prestige and honour for themselves, their country and their respective sports organizations they represent on this stage. Players at this exalted level of performance are considered elite amongst those partaking in sports activities, and they tend to receive greater attention and recognition than others. Years of preparation go into bringing together a winning formula for any senior national squad, let alone trying to win medals or accolades at world competitions like the Olympics or World Cup matches.
The InterNational Swimming League (ISL)
Kierra is an ISL champion after being crowned in a temporary pool set up in the Mandalay Bay hotel in Las Vegas, Nevada in 2019. The International Swimming League (ISL) is a collection of the world's top professional swimmers competing in head-to-head team racing. Launched in the autumn of 2019, the ISL initiated a new era for professional swimming, providing unique opportunities to athletes and entertainment to spectators. Some of the world's best international swimmers have participated in this league, including swimmers from Energy Standard International Swim Club.