Restaurants in Lower Mission Kelowna BC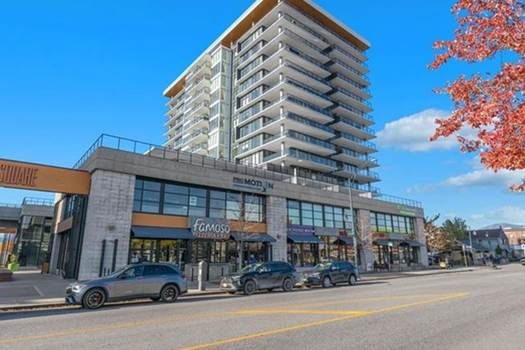 Popular Lower Mission Places To Eat

Aomi Sushi Japanese Restaurant
If you love sushi then this is the best place to go. In fact, we were able to try lots of sushis here and they were also able to come up with some originals. They have bento boxes that will surely satisfy your taste buds too. In addition, their service is great and you can't recommend them anymore other than the great job that they are doing. The presentation of each dish is excellent.
Chopped Leaf
Words can't describe how delicious the food here is. As a matter of fact, we had a hard time ordering from their menu due to a large number of choices. We took the entire family to this place and everyone enjoyed their time. It is one of those restaurants that seem so perfect that you can't wait until the next time that you eat there. It is amazing how they always use fresh ingredients. You can tell right away how you're eating healthy food as they don't compromise on the quality of the food that they serve you.
Villages Pizza
Many people pinpoint the fact that this is the number one pizza place in Kelowna that is popular and they are absolutely right. They never go short on ingredients so you will always get your money's worth. When it comes to delivery, they are extremely fast. You won't believe how fast they get there despite the freshness of the pizza. From the moment you open the pizza, you're going to smell greatness personified. You're going to be excited about having your family try their pizza flavours.
Tutt Street Tapas + Wine
For drinks late at night in Lower Mission, this is without a doubt the best place to go. The service is out of this world and they will really go out of their way to give you a satisfying experience. Furthermore, their food will make you forget where you are. We had the seafood cakes and risotto balls and both were absolutely magnificent. You can tell how well they know their food. It is no surprise how they have such a wide selection of wine.
The Fixx Cafe
When it comes to excellent places to eat on Lakeshore RD, this place has got to take the cake. It has a wide variety of caffeinated drinks that will have you craving for days. The atmosphere is really something as you will think about staying here for hours. We go here for the food and even though they're a bit pricey for cafes, we are fine with that because they are worth every penny of what we pay them. The serving is pretty huge. You can't help but give compliments to the chef once you receive the picturesque food right in front of you.
Basil & Mint
We had the three-course menu here and it was fantastic. They even have a wide selection of beers and that is always a plus. In addition, we had some cocktails and they were quite strong. I would not hesitate to recommend their chicken supreme to everyone.
Living in Lower Mission
Relax and experience the lifestyle of walking to yur favourit restaurants in Kelowna. Live here