Mission Recreational Park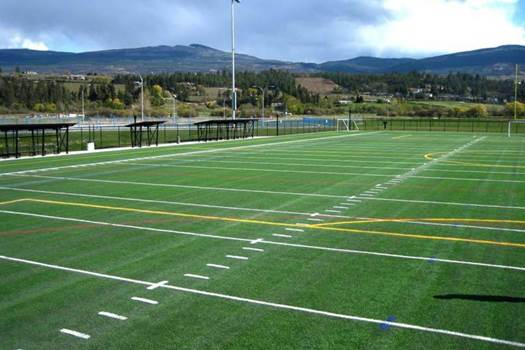 Mission Recreational Park is located at 4105 Gordon Drive, Kelowna BC. It opens at 6 am and closes at 11.
Anyone can use the sports fields as long as they clean up afterwards. We all know how important it is to get your daily dose of exercise nowadays. The good news is that there are many options for exercise at Mission Recreational Park including hockey, soccer, and walking with dogs. The path also makes it possible for jogging so better make sure that you are in the proper exercise attire. After all, the last thing you would want to happen would be to get into an accident.
Soccer
There are 5 soccer fields that are used for practice and official games during the spring and summer ly local teams. Soccer players don't have anything to worry about when winter arrives. After all, there is a tent there so you would still be able to play and train even if the weather outside is not really that cooperative. It is evident there will always be an itch inside you to play soccer even if the weather is in winter is snow and ice. When that happens, you know you would gather your friends and head over with a plan to play at the tent.
Dog Park
All friendly dogs can use the off leash park with their owners. The park is divided with a majority of the fenced area for medium to larger dogs and another fenced area for small dogs to play woth new friends their own size. Some owners have brought lawn chairs to relax and visit with other dog parents. There are bowls left for the pets and water is available from a pump.
Community Gardens
The city of Kelowna had built garden boxes for the Lower Mission community members who wish to have their own vegetable gardens. At the beginning of the year people can apply to have a plot assigned to them so they may grow the herbs and plants they want to tend and harvest.
Track and Field
Varsity teams from the nearby schools use the park facilities for practice and training. There is really no limit to the people who can use the park facilities so these people have the liberty to do the things they want as the facilities are pretty impressive.
If you are interested in sailing head over to COSA in Lower Mission