Michael Brook Golf Course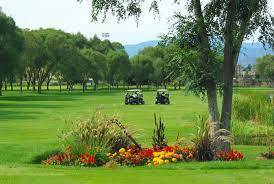 Michael Brook Golf Course is located at 1085 Lexington Drive. It is not that hard to notice it due to how huge the place is.
It is a par 63 course. Don't be afraid to play here no matter what level you are in right now because they welcome people from different expertise. There is a reason why they are considered to be the best golf course in the entire Lower Mission and Okanagan Valley.
Booking a Tee Time
Getting a tee time is pretty easy because all you need to do is to book on their website. You will be given a choice of all the dates that are available and you will just need to choose among the available times. When your payment gets confirmed, that is when you will realize that your schedule is a go.
Everyone is welcome at Michael Brooks as long as the dress code is followed. Of course, the rates must be paid in advance because you never know when someone would end up leaving the place without actually paying. No matter how much you say that does not happen at all, it still does happen to the best of us so you can't really blame them if they want to make sure.
The golf season of Kelowna is about 2,0000 hours of sun every year. Hence, you are going to feel confident about playing golf there when the weather is sunny. It would not really be ideal to do it when it is a bit rainy though as you can slip a bit.
Brookside Grill
The restaurant is Brookside Grill and they serve a wide variety of choices on their menu. Among their best sellers are nachos, quesadillas, wings, and burgers. They even have a wide selection of wine. Their service is magnificent and there is a reason why they've gotten nothing but positive reviews for all the work they've done in the past. Their patio is pet-friendly so you can tag your pets along for a visit here. They even have a parking space for bikes so there is no harm in dropping by for a quick bite to eat. Only one of the great restaurants in Lower Mission
Andrew Smith Royal LePage Kelowna