Lakeshore Rd Lower Mission, Kelowna BC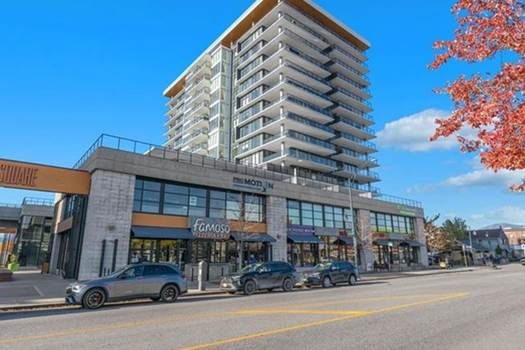 Lakeshore Rd in Kelowna is a famous spot for both locals and tourists. It has a lot of offers in terms of restaurants, shopping, and of course, entertainment. You can even rest assured because of its peaceful residence. Hence, if you're planning to move or visit the area, you can feel free to set high expectations. To know more about the area, we have provided an overview of its offers in the next sections.
Residence around Lakeshore Rd
The most important thing to know about Kelowna is its very low crime rate. Up to date, it only comes up to 0.09%. Thus, you can expect a safe and peaceful residence in Lower Mission. It also means that you can feel safe when you start strolling in the area. Here are some of the most frequently asked questions about Lakeshore Rd area:
Bike Lanes

Strict use of bike lanes is one of Kelowna's cycling laws. Hence, Lakeshore Rd's bike lanes are exclusively for cyclists. Lakeshore Rd assures a vast area for its visitors. For cyclers, you can also expect an interesting route without needing to go too far. They also have well-paved roads and bespoke parking spots for more convenience. This is also popular for bikers wanting to explore Upper Mission and Southeast Kelowna hills.
Restaurants
Here are some of the best restaurants that you can check out:
Basil & Mint
Lakeside Dining at Eldorado Resort
The FIXX
KFC
A&W
Near Lakeshore Rd, you can also find exclusive restaurants like Nino's Pizzeria, Shore House Bar & Grill, Lucia's on the Lake, and a lot more.
Shopping & Entertainment at Lakeshore Rd
If your main goal in Lakeshore Rd is to have some fun, you won't be disappointed. It's packed with a lot of establishments like the SOPA Square. You can also consider beach hopping. For more information, refer to the following:
SOPA Square
SOPA Square is the heart of the neighbourhood. It is a residential project that acts both as a townhouse and paradise for business owners. Here, you can expect coffee shops, barbershops, optical clinics, eateries, a dance studio, and a whole lot more.
Beaches
The three most popular, however, include Rotary Beach, Boyce-Gyro Beach, and Bluebird Road Beach. This is open for locals and tourists.
Gyro Beach
Boyce-Gyro or Gyro Beach is one of the most family friendly beaches in Lower Mission. It's mainly famous because of the numerous watersport activities that it supports. Here, families can picnic, play beach volley, enjoy the rope swing from the platform either out into the lake for a cooling off or along the sandy beach, There is also and apple concession stand and a place to rent various watersports equipment.
Boat launches
Cedar Creek Park and Lakeshore Boat Launch are the two boat launches. Both are open to the public, but they are only recommended to those with small to medium-sized boats.It has a townhouse-business building like the SOPA Square and numerous beaches, including Gyro Beach.
Summary
All in all, you can expect to have some great adventures and it is an ideal place for travel. It is even a good spot to settle in because of its all-in-one offers. Here, you can cycle, shop, and get access to many entertainments.