Kettle Valley Homes For Sale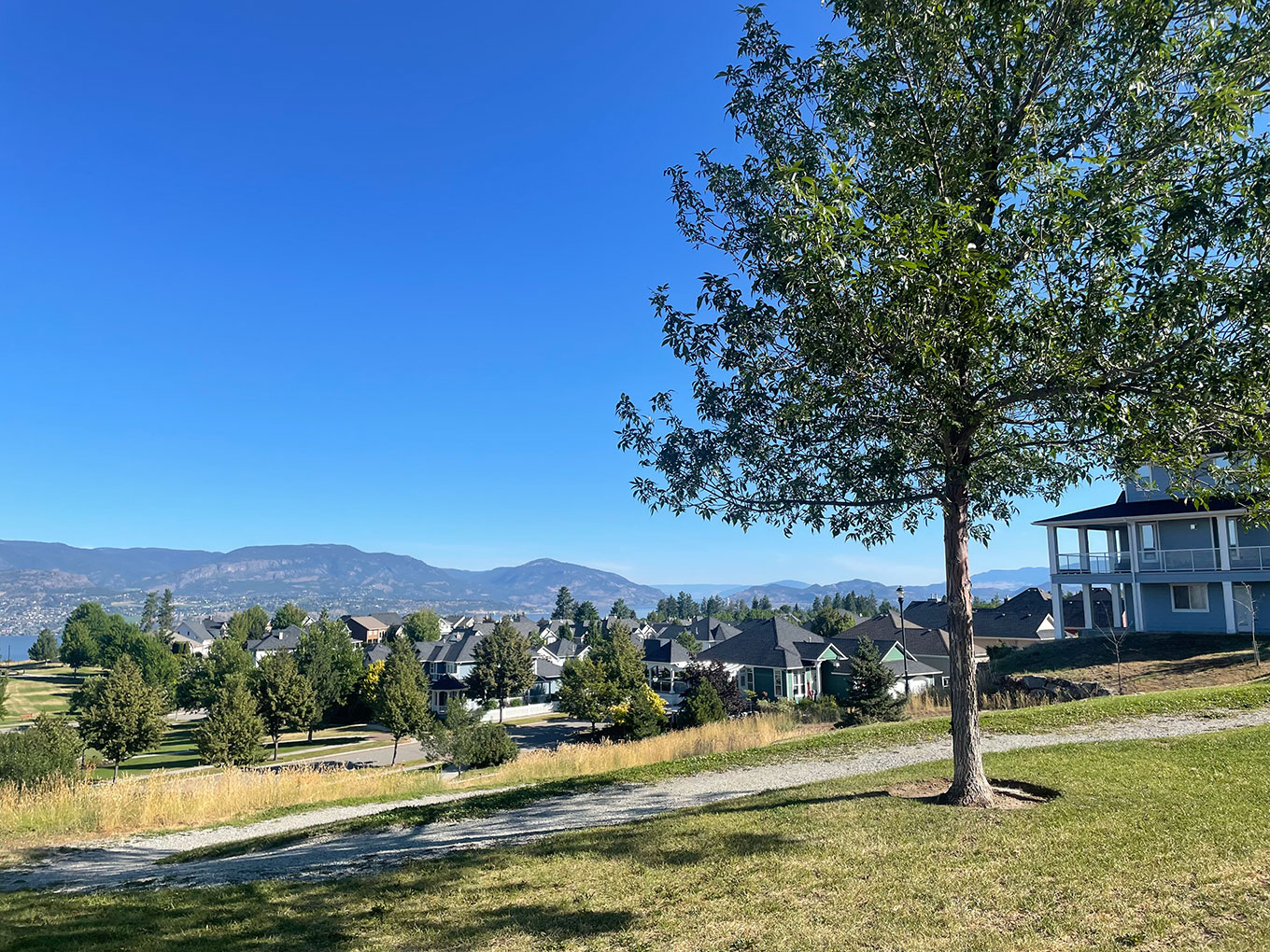 Below is some real estate in Kettle Valley, Kelowna.
For detailed information about real estate listings in Kettle Valley, click on the specific image. Afterward, schedule a tour or request more information from one of our agents. It would be our pleasure to share information about any property, such as disclosures, sales history, price of properties, etc.
If you care for future updates on homes, condos or lots for sale in Kettle Valley Upper Mission, subscribe to our email alerts, and we will keep you abreast on the real estate market in Kettle Valley.
And, for your ease, feel welcome to register for a free account and receive alerts by email as soon as new Kettle Valley listings are available that match your specific criteria.
Living in Kettle Valley, Kelowna, BC
If you are interested in buying a home in one of the quietest and most peaceful areas in Kelowna, Kettle Valley village should be on the top of your list. Located in Upper Mission, this serene and breathtaking community offers you panoramic views of Okanagan Lake and gorgeous landscapes that are soothing to the soul. This neighborhood has become the latest heaven for homebuyers who seek freedom from the everyday bustling of the city life.
The dramatic real estate development in this community remains one of the fastest developments ever experienced in Kelowna and the whole of the Okanagan region. The Kettle Valley real estate development started around 1996 and it is known as the first neo-traditional community in the Okanagan Valley. From the time the community was founded to now, the population of the village and the value of the real estate has been on a steady increase, thanks to the quiet nature of the place, the strategic location of the community, and the unifying and social events that take place there.
From projections, it is believed that Kelowna will surpass 150,000 in population by 2025. Working with these stats, one can only conclude that property values will progressively increase in Kettle Valley and Upper Mission. Buying a home in Kettle Valley can be one of the best financial investments any homebuyer can venture into in 2022. There are still properties and homes for sale in the community and this is the best time to cease this lifetime opportunity.
Even with the forest fires that wrecked the neighborhood some years ago, the community has sprung up with different parks, amenities, and gorgeous luxury homes. No doubt, Kettle Valley is now one of the highly sought-after communities in Kelowna City for luxury homes.
Types Of Homes And Facilities Available in Kettle Valley, Kelowna
The major homes in Kettle Valley are single-family homes and townhomes. As a homebuyer, you can find luxury homes or single homes with amazing features in the neighborhood. The community has strict architectural rules and has some of the best builders to ensure that the community is characterized by beautiful and high-quality homes.
There are so many homes to explore in this community. Kettle Valley has some of the most refined properties you will find in Kelowna City. The homes in the neighborhood are ideal for wealthy homebuyers who are interested in high-end homes located in a serene mountain setting and have views of Okanagan Lake.
If you care for a luxury property, the price range can go from $1 million to about $3 million. Also, there are under $1 million homes suitable for large families. Some of the features of the homes include laundry rooms, game rooms, private backyard pools, offices, and enough space for hosting parties. Just about anything you need to live the best life is available in most of the homes available for sale.
You can get in touch with our agents and they will be glad to assist you in exploring some of the must-see properties in the community. Because of the togetherness of the people in the neighborhood and how the people live as one large family, the Kettle Valley community was recently named Canada's best community.
Parks, Wildlife, and other fun activities in Kettle Valley, Upper Mission
If you enjoy adventure, there are different parks and wildlife around the community. Some of the parks in Kettle Valley include Main Street Park, Jewel Park, Curley Park, Mountainside Park, Winslow Park, and Providence Park. These parks have exciting activities to thrill both children and adults. If you must visit a water park during summer, the Quilchena Water Park, a splash pad located within Quilchena Park is a nice place to cool off. The proximity of the community to the shores of Okanagan Lake makes it a perfect spot for beaches and water sports events. If you live in Kettle Valley, you can easily access all that Kelowna has to offer such as shopping, dining, and other forms of entertainment.
The Kettle Valley rail trail is over 600 km long and is a popular route for mountain climbing, dirt biking, hiking, horseback riding, cross-country skiing, sightseeing, history walking tours, and snowmobile and snowshoe routes. Whether it is winter or summer, you must find some exciting things to do on the rail trail. Cross country ski, snowmobile, and snowshoe routes are meant for the winter season.
The Kettle Valley Rail was founded in 1914 as a transportation medium for the movement of people and goods from one location to another in southern British Columbia, Canada. However, the transportation route was a hard nut to crack due to the topography of the area. To make the KVR more fun for adventurers, there are accommodations and camping grounds along the trail. Some of the campsites are provincial campgrounds while others are wilderness campsites.
Schools In Kettle Valley
If you have kids and are concerned about their education in the community, there are a few schools to serve their needs. Some of the schools include Little Owl Academy – Daycare & Preschool, Chute Lake Elementary, Anne McClymont Elementary, and Okanagan Mission Secondary School.
For tertiary education, if you want your children to attend a school in the region, the University of British Columbia Okanagan Campus is located in Kelowna. The Okanagan College is also located in Kelowna. There are other private schools in the region to acquire vocational skills.
Buy A Luxury Home In Kettle Valley Today
If you want to enjoy the best of life in a quiet environment that is blessed with breathtaking landscapes, now is the time to explore the real estate market in Kelowna. Kettle Valley community has some of the finest and most modern homes available for homebuyers.
Connect with our agents today to tour some of the awesome properties in the community. No better time to invest in Kelowna's real estate other than now.