Central Okanagan Sailing Association Lower Mission Kelowna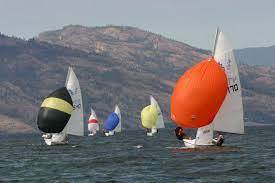 Central Okanagan Sailing AssociationCentral Okanagan Sailing Association is located at 4220 Hobson Road, Lower Mission Kelowna, BC. They offer racing lessons to those who finished a program with them in the past. They also offer group sailing lessons to families and other groups. They even offer sailing lessons for both beginners and advanced people. Thus, those who feel a bit more confident about themselves can finally rest easy knowing they reached the next level. There is even a puddle jumpers course for kids who can learn safety and how to sit on a small sailboat.FacilitiesThose who are members of the Central Okanagan Sailing Association can use the facilities. Once payment is confirmed, you are good to go so better get that done as soon as possible. There are just too many nice reasons to become a member in this highly touted sailing association so do it today.
Membership
Membership is worth every penny because you will get plenty of benefits. First, there is access to lockers so that is where you can put your things whenever you decide to go to the beach. There is even access to the BBQ area so you can have a good old-fashioned cookout. They are a bunch of volunteers so they are cleaning the place themselves. It is highly suggested that if you see someone forget to clean up then you can do the honors of doing it yourself. After all, preserving a clean environment at the place would be more important than anything else. There are plenty of events that are exclusively for members and you are going to have a great time joining them. There is really no doubt you will meet all the other like-minded members of the community. Additionally, you are going to get access to the dock and that's good news for those who love fishing.
Moorage
Moorage can be done by those who are members. Besides, those who don't have that much knowledge about sailing must enroll in a lesson first. They can only moor their boat if they are accompanied by someone who is highly qualified to do so. After all, the people of the association have won a lot of awards over the years because of their hard work and dedication. When you become a member, you are one step closer to being able to moor your boat there because you will get an application form. Many of the members at CNC are also members of COSO
Kayak storage
There are different rates for the kayaks and it would depend on how long the kayak is. Believe it or not, becoming a member there is not really required to get kayak storage. Of course, it would be so much better to contact them ahead of time so that they would be able to determine if there is enough storage for your Kayak. It would not be wise to go there thinking there's enough space then be disappointed.
Real Estate For homes and condos in Kelowna view here