Upgrade Your Kitchen With Shaker Cabinets
Posted by Andrew Smith on Wednesday, April 14, 2021 at 3:24 AM
By Andrew Smith / April 14, 2021
Comment
What Are Shaker Cabinets
Shaker cabinets are a style of making cabinets that employ a flat panel and square edges. Manufacturers use a small amount of detailing and a lot of symmetry in their designs. The simple designs are timelessly elegant and bring class into the home.
Shaker cabinets detailings are very simple, which means they age very well and can work with a wide variety of home designs.
Ready Made VS Custom Made Cabinets
Ready-made cabinets, as the name suggests, are usually already constructed, and all they need is assembly in your home. You can buy them at your local store, where they are on display, and you can choose a style or color that will work for your home.
Your contractor can help you assemble and install them in your home. Custom-made cabinets are made to measure for your home. Your contractor will take measurements and create cabinets that fit the space you have in your kitchen.
That allows you to pick designs and styles that you like. Ready-made cabinets restrict you to what is in the shop, while custom-made cabinets allow you a wide range of choices. You can create your design, and the contractor can build it for you.
In Kelowna Smart Choice Kitchens shaker cabinets precision cut with their CNC machine Router, painted and installed in your home. They take orders for any size and style. This is a great way to update your kitchen. The company has been in business for over 30 years.
The History

Members of the Shaker religious group created shaker cabinets, whose values included simplicity. They went out of their way to bring out religious values in their homes using such designs as those of the shaker cabinets.
The cabinets were made with locally available timber, which was pine. The cabinets were functional, plain, and long-lasting. Today, they are still made with little or no detail and are highly functional.
Are Homes Still Installing Shaker Cabinets In 2021?
As mentioned above, shaker cabinets are timeless and elegant, which means people are still using them in their homes. That said, there is a move towards non-traditional colors, with more interior designers going for two-toned cabinets.
Hardware

Shaker cabinets are paired with simple hardware with little or no detailing. For example, if you have white shaker cabinets, you can finish them with bin or cup pulls and knobs. Some of the hardware you can use on your shaker cabinets includes bronze cup pulls, glass knobs, rustic or matte black cabinet pulls, and knobs.
High-Quality Kitchen Cabinets
Qualities of a good kitchen cabinet include the following.
Full plywood construction.
Full-plywood construction ensures that the cabinet holds together better as plywood has more holding power than particle boards.
Soft-close hinges close quietly and ensure that your cabinet doors are not left open. Soft-close is a type of technology that slows your cabinet doors when they are 1 inch away from closing. It also ensures that they close on their own and no cabinet doors are left open in your home.
Your cabinets must be easy to clean so that they do not get stained when liquids spill. You should be able to wipe off spills with a cloth quickly when one occurs.
If you buy ready-made cabinets, make sure that they are customizable and easy to modify. You can then choose to install them in your home such that they serve your needs.
Choosing Kitchen Cabinets
When choosing cabinets, you will need to consider the following factors.
You can check out great style ideas online or talk to an interior designer about the best cabinets. You will also need to pick matching knobs for your door. Bear in mind that you can choose knobs with fancy designs on them if you want to.
You will also need to choose the kind of wood and color you will use on your cabinets. The price of wood varies depending on the type, and high-quality timber is more expensive than other forms.
High-quality cabinets are both functional and beautiful. Make sure that you pick cabinets that are aesthetically appealing but functional. You can assess functionality by checking whether there is room for all your items on the shelves and that they are easy to clean.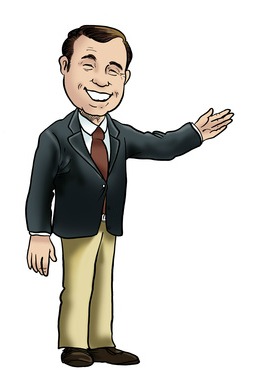 Living in Kelowna,
Andrew Smith
Royal LePage Kelowna
1-1890 Cooper Rd, Kelowna, BC V1Y 8B7
250-979-8066 or Toll Free 1-877-330-5884
Follow me on Twitter @smithap01
For more information https://www.okanaganbc.com/