Unlocking Your Home's Worth: How to Find Out Your Home's Value
Posted by Andrew Smith on Friday, September 1, 2023 at 4:36 PM
By Andrew Smith / September 1, 2023
Comment
How Much Is My House Worth?
To make an accurate and informed assessment of your property's value, it's crucial to know the various methods and approaches available. By exploring this landscape, you'll gain valuable insights into the intricacies of property valuation. This knowledge will empower you to make well-informed decisions about your most significant investment - your home. Whether you're embarking on a financial venture or simply seeking peace of mind, understanding the worth of your property is crucial for securing your economic well-being and future.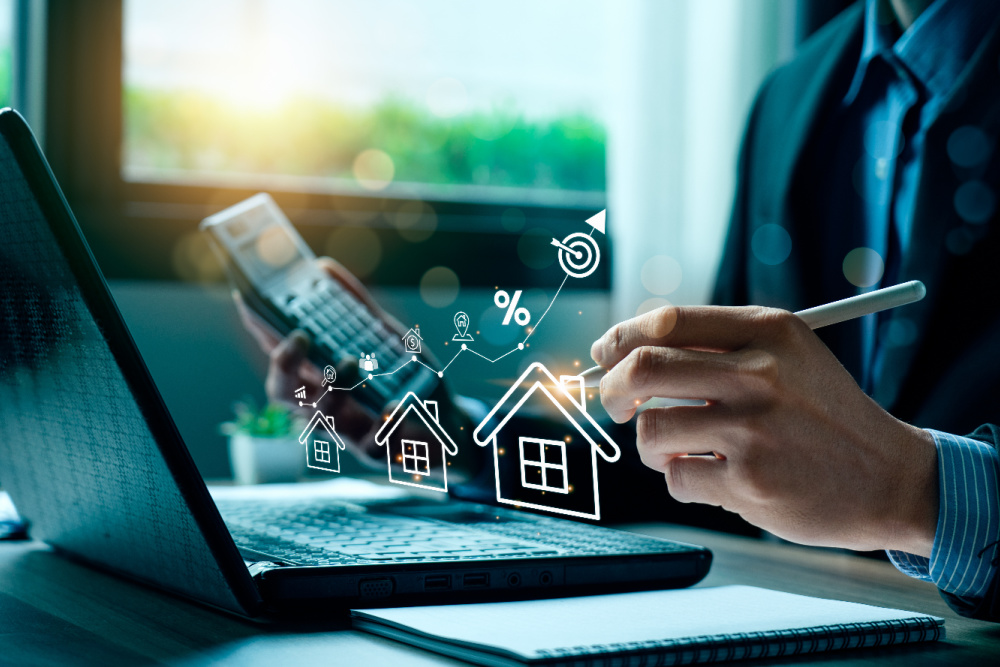 Online Valuation Tools
In today's digital age, many online tools and websites offer quick and easy estimates of your home's value. While these estimates can provide a rough idea, it's essential to understand their limitations. Online tools typically rely on publicly available data and algorithms, which may not consider your property's unique characteristics and condition. Still, they can serve as a starting point for your assessment.
Pros:
Quick and convenient.
Free of charge.
Provides an initial ballpark figure.
Cons:
It needs to be more precise.
Doesn't account for property conditions and unique features.
It may vary significantly from the actual market value.

Comparative Market Analysis (CMA)
A Comparative Market Analysis, or CMA, is a report prepared by a real estate agent. It involves analyzing recent sales of similar properties in your neighbourhood to estimate your home's value. CMAs provide a more accurate assessment than online tools because they consider local market conditions and property specifics.
Pros:
Real estate agent expertise.
Customized to your property and location.
Reflects recent local sales data.
Cons:
Limited to the agent's knowledge and experience.
It may not be as detailed as a professional appraisal.
Professional Appraisal
Pros:
Highest level of accuracy.
Recognized by lenders and buyers.
Comprehensive assessment.
Cons:
Involves a cost (typically a few hundred dollars).
Requires scheduling and coordination with an appraiser.
Home Improvement Assessment
Sometimes, improving your home can directly impact its value. Before selling or refinancing, consider investing in renovations or upgrades to boost your property's worth. Consult with contractors or professionals in the home improvement industry to assess which projects are most likely to provide a return on investment (ROI).
Pros:
Increases your property's value.
Customized to your specific property.
It can be a proactive way to maximize your home's worth.
Cons:
Involves upfront costs.
ROI can vary depending on the project and market conditions.
Consultation with Real Estate Professionals
Consulting with real estate professionals is a smart move to determine your property's value. These experts understand the local real estate market and can provide valuable insights. They know neighbourhood trends and buyer preferences, giving them a nuanced perspective on your property's worth. While their assessment may not be as formal as a Comparative Market Analysis (CMA), talking to a knowledgeable real estate agent can offer valuable advice. This interaction gives you access to their local market knowledge, allows in-person discussion, and provides insights on strategies to enhance your property's value.
Final Thoughts
Discovering your home's value is essential in making informed financial decisions. The method you choose depends on your specific needs and circumstances. For a quick estimate, online tools can provide a rough idea. However, consider consulting a real estate professional, getting a CMA, or investing in a professional appraisal for a more accurate assessment. Remember that your home's value is not static and can change over time, so it's a good idea to reassess it periodically, especially if you're planning significant financial transactions related to your property. Knowing your home's value empowers you to make informed choices that align with your financial goals.
Read more Seller Tips
Get more Dollars By Decluttering
Renovations That Increase Value
If you would like to meet for a coffee with Andy or Kierra, please give us a call or email.
We love to chat!
Andrew Smith

Royal Lepage Kelowna

Lifetime Award of Excellence

Kierra Smith,

2x Olympian