KELOWNA SUMMER THINGS TO DO
Posted by Andrew Smith on Sunday, November 1, 2020 at 2:33 AM
By Andrew Smith / November 1, 2020
Comment
Kelowna Top 10 Things To Do
Kelowna, British Columbia is a popular destination for tourists in Canada, but also offers numerous things for residents as well. If you haven't explored your Kelowna backyard,you still have time to start before summer shifts into fall, and we're all in our winter coats. It's time to start with some of the fun and entertaining things you can do before the summer ends.

1. Get a taste of the Outback at the Kangaroo Creek Farm
The Kangaroo Creek Farm will let you go Down Under in Canada! The farm features kangaroos, wallabies and sugar gliders. You can hold the baby kangaroos, also called joeys, in a pouch just like a mama kangaroo. You'll also get a chance to learn some important facts about kangaroos and even feed them. The farm has a few other animals too, such as fat pot-bellied pigs. Care is taken to ensure both animals and the public have an enjoyable experience. The farm doesn't charge admission, you only need to make a donation.
The attraction is rated #1 on Yelp and is a big draw for birthday parties. It is best to go early in the morning to see the Kangaroos and hold the babies as everyone goes to sleep at 11:oo am. There is nothing quite like holding a baby Joey!!
2. Enjoy a Wine Tour of Okanagan Valley
Okanagan Valley features several distinct wineries where you can have a superior vintage. Why not spend a few hours enjoying the best wines the Valley has to offer? Distinctly Kelowna Tours features several tours with various options. What about a wine tour combined with the thrill of riding an ATV or zipline? If you're ready to have fun, get a little education, and of course, enjoy some wine, consider a wine tour.

3. Head out on the water at the Kelowna Marina or play inside at H20
You can enjoy the beauty of Kelowna's lakes in the summer by renting a boat. The Kelowna Marina lets you rent a boat without a boating license, and you can take your own tour on a wakeboard boat, pontoon boat, speed boat, or even a SeaDoo. With such beautiful summer weather, it's hard to ignore the call of the water, isn't it? Try taking a spin around Lake Okanagan today. Want to be inside? H20 Adventure and Fitness Centre features waterslides, hot tubs, a river run, and more. The pool is closed September 2 to 20 for annual maintenance, so be sure to check the website for updates.
4. See what's the buzz at Arlo's Honey Farm

Arlo's Honey Farm operates tours by appointment only, but features the Kelowna Farm Gift Gallery, with the farm's award winning honey, pollen, beeswax, fresh vegetables, and fruit. On the tour, you'll learn about beekeeping, honey production, and sustainable agriculture. The availability of the tours depends on the weather.

5. Take a hike (and a picnic!) at Knox Mountain Park
Knox Mountain Park is the place where you can breathtaking views of the city and Lake Okanagan. The park is a perfect spot for a picnic before the summer ends, and you'll explore exploring its 580 acres of nature. Several lookout spots are located around the park, and the park features 10 hiking trails of various lengths and difficulties.

6. Hit the waves paddle boarding at Gyro Beach
Don't let the summer pass you by without spending a little time on the water. You can rent a paddle board at Gyro Beach, and enjoy a fun day in the sun.
Gyro Beach Watersports offers stand-up paddleboard rentals plus aqua loungers that can accommodate several people. Can you imagine a better way to spend a summer day than enjoying the beach?
7. Go mountain biking on Kettle Valley railway trail
The Kettle Valley railway trails are a must for many cyclists, and if you want to spend a nice day outside, you can't go wrong. KVR Outfitters has bicycle rental rates for whole and half days, and they also offer self-guided itineraries so you can go at your own pace. Be sure to bring a camera as many reviews have described the trail as magical.

8. Go on a dinner cruise under the stars.
Kelowna Dinner Cruises are a popular past time on the Okanagan shoreline. You can spend a night under the stars listening to live music and eating fine food with a group of friends. The company has narrated cruises as well, so you can learn all about the area while relaxing in style. The cruises run till September 15, so it's a perfect summer activity as we transition into fall and winter.
9. Listen to live music at Arts Alive! in Kerry Park.
As part of the Arts Alive! program, you can view a variety of artisans' original work at City Park weekly until September. There's also free outdoor music in Kerry Park. The lineup features a mix of music genres, including theme weekends.

10. Go for golf and dinner at one of Kelowna's golf courses.
Spending a day on the links is always a good time, and Kelowna has many options for a good round of golf. Kelowna Springs features regular specials such 9 holes and a dinner voucher. You can go with friends or spend the day by yourself trying for that hole-in-one. The club offers a breakfast special plus several theme offers including Putts, Pints and Pasta, Vegas Mondays, Men's Night, Sundays at the Springs and more.

Whether you're looking for homes in Kelowna, British Columbia, or new to the area, you'll find a wide variety of ways to spend summer days and night. Don't let these fun opportunities for fun pass you by!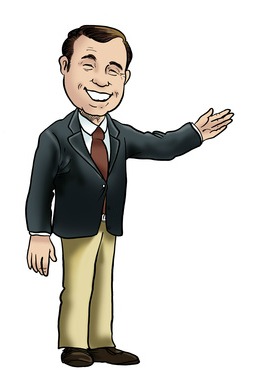 Living in Kelowna,
Andrew Smith
Royal LePage Kelowna
1-1890 Cooper Rd, Kelowna, BC V1Y 8B7
250-979-8066 or Toll Free 1-877-330-5884
Follow me on Twitter @smithap01
For more information https://www.okanaganbc.com/