Navigating the New Airbnb Regulations in BC: What It Means for Property Owners
Posted by Andrew Smith on Thursday, October 19, 2023 at 12:32 PM
By Andrew Smith / October 19, 2023
Comment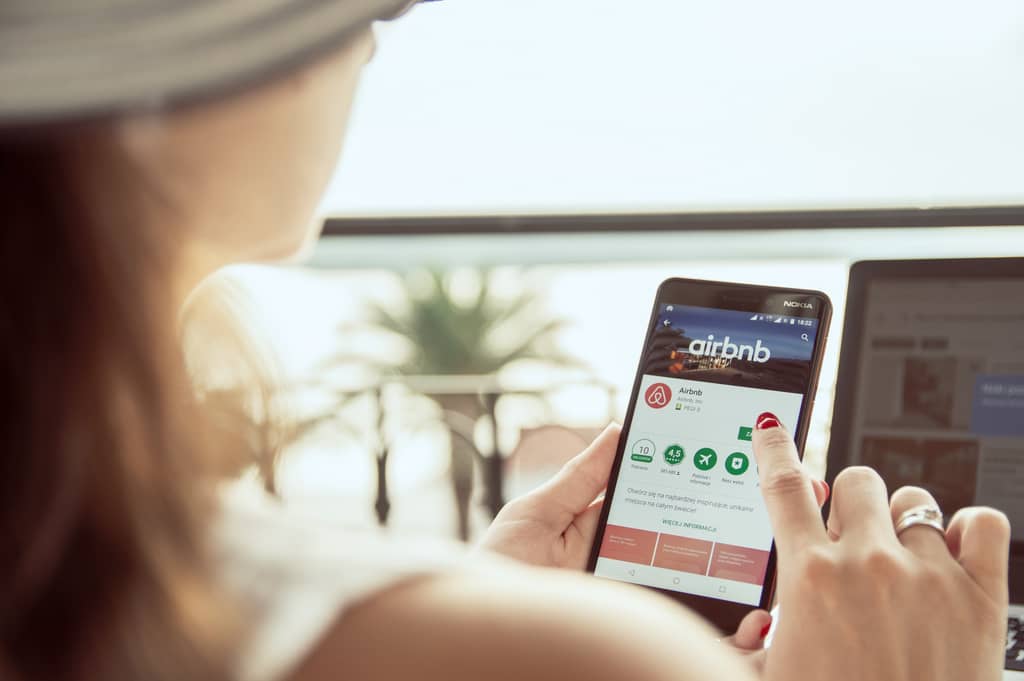 Adapting to the New Airbnb Landscape
As we all know Kelowna has long been a tourist hotspot with its stunning natural landscapes, award-winning wineries, championship golf courses and diverse cultural experiences. As a result, Airbnb has flourished, offering property owners the opportunity to earn extra income by hosting travellers in their homes. However, recent changes in Airbnb regulations will significantly impact property owners in BC.
Understanding the New Regulations
The provincial government introduced new regulations to address concerns over the impact of short-term rentals on the availability of long-term housing and regulate the growing Airbnb market. These regulations take effect in May 2024 and aim to balance the economic benefits of Airbnb and the need for affordable housing.
Licensing and Registration: Under the new regulations, Airbnb hosts must obtain a license and register their properties with the province. Registration helps authorities track the number of short-term rentals and ensure hosts are following the rules.
Limits on Hosts: Hosts can rent out only their primary residence. Owners of secondary or investment properties can no longer use the homes or condos for short-term rentals. This is the most significant change.
Short-Term Rental (STR) Zoning: Local municipalities can establish STR zones where short-term rentals are permitted. However, not all areas will allow Airbnb operations, and hosts must know these zoning regulations.
Implications for Airbnb Property Owners
The new regulations have several implications for Airbnb property owners:
Reduced Income Potential: For those who previously rented out investment properties, the restriction to primary residences means a potential reduction in income. Property owners will need to adapt their business models to accommodate this change.
Compliance Costs: Obtaining licenses and adhering to local regulations can involve administrative costs, which may impact profitability. Property owners should budget for these expenses and be prepared for potential inspections and compliance checks.
Increased Competition: With stricter regulations, the Airbnb market may become more competitive, as only those willing to adhere to the rules will continue to operate. This could lead to decreased occupancy rates and increased competition for guests.
Positive Impact on Long-Term Housing: While these regulations pose challenges for Airbnb hosts, they are designed to free up housing units for long-term renters. In the long run, this could lead to a healthier and more balanced housing market in BC.
Timeline
The regulations and responsibilities under the proposed Act will come into effect at different times over the next two years through a phased approach.
Immediately after Royal Assent: Increased fines and tickets, business licensing authority for regional districts
May 1, 2024: Principal residence requirement (including the definition of exempt areas or accommodations), changes to legal non-conforming use protections
Summer 2024: Data sharing
Late 2024: Provincial registry launch, requiring platforms to remove listings without valid provincial registry numbers
Adapting to the Changes
To thrive in this new regulatory environment, Airbnb property owners should consider the following strategies:
Review Your Property Portfolio: Assess your property investments and consider converting secondary properties into long-term rentals or exploring other investment opportunities.
Understand Local Regulations: Stay informed about municipal zoning regulations and licensing requirements in your area, as these can vary from one jurisdiction to another.
Conclusion
Zoning regulations surrounding land use have been around for about 100 years, and when change comes, it often won't benefit you. There's no denying the fact that we have a housing crunch in Canada, and eliminating STRs might immediately free up 50,000 to 60,000 housing units.
The feeling among landlords in BC is that the residential tenancy branch isn't doing enough to enforce their own rules and hasn't for as long as anyone can remember. Most tenants pay their rent on time and take care of their rental units, but the ones who don't are causing many problems. Long delays in getting a hearing to resolve a dispute plus difficulty in enforcement make owning a long-term rental unattractive. This needs to be fixed right now to restore some sense of confidence in BC's rental market.
When new legislation is introduced, it's always the unintended consequences we must look out for. Many current Airbnb operators aren't keen on renting long-term and will consider selling in the spring.
Read about the October Kelowna Market Updates
Please email or call with any questions; we can meet for coffee or have a Zoom call.
Best Regards,
Royal Lepage Kelowna

Lifetime Award of Excellence

Kierra Smith,

2x Olympian