Kelowna- When Is The Best Time To Buy?
Posted by Andrew Smith on Sunday, January 17, 2021 at 2:53 AM
By Andrew Smith / January 17, 2021
Comment
Home buyers are noticing quite a few more "SOLD" signs in the neighborhoods and wondering what is going on.
Kelowna Real Estate
On one hand there are over 1650 homes listed for sale in Kelowna Real Estate but there are less than 445 single family homes listed under $450,000 and the first time home buyer market is very active. The past could of weeks have seen many multiple offers with some buyers winning the house they had an offer on and some buyers having to return to the search hoping to get the next home that suits their needs. There have been 232 homes sold in this price range in the past 15 weeks. That means given the current buying trend Kelowna has less than 14 weeks of inventory of homes on the market that are priced under $450,000
In contrast there are 299 Kelowna homes on the market asking over $1 million and only 24 homes have sold since Jan 1. Kelowna has 3.5 years of supply of homes over $1 million for sale.
Kelowna Mark Price Mortgages
For people sitting on the fence and not able to decide if it is better to rent or buy take a look at the Rent VS Buy comparison Mark Price from Mark Price Mortgages created. If you purchased now, in 5 years given a low 2% increase in the local real estate market, it would cost you $48.00 a month to be living in the house you purchased VS paying $1000.00 per month rent for the same home and having no equity at the end of 5 years.
Rent vs. Buy

1% Increase

2% Increase

Purchase Price

$250,000

$250,000

Downpayment

-$12,500

-$12,500

Family Income Required

$51,982

$51,982

( no other debts)
Term

5 years

5 years

Interest Rate

3.09%

3.09%

CHMC Premium

$6,531

$6,531

Mortgage

$244,031

$244,031

Monthly Payment (p & I )

$1,166

$1,166

Property Taxes

$120

$120

Total Monthly Payment

$1,286

$1,286

Monthly Rent

$1,000

$1,000

Increase In home Value

1%

2%

Amount owing after 5 years

$208,944

$208,944

Annual Increase in Home Value

$262,752

$276,020

Rental Payment over 5 years

$60,000

$60,000

(no increase in rent)
Mortgage Payment over 5 years

$69,970

$69,970

If you rented for 5 years you would have

-$60,000

$60,000

paid out: ( plus have no equity or security
of residence )
If you bought, after 5 years, you would have paid

$53,808

$67,076

out $69,670 in mortgage payments, minus the
value of your home, you would have equity of:
If you subtracted your mortgage payments, from

$264

$48

your equity, you would have spent, effectively in
rent per month if you owned your own home: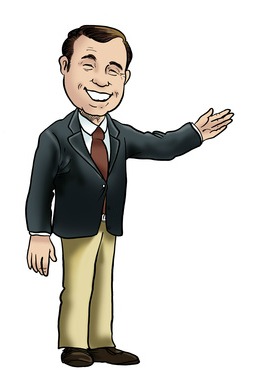 Living in Kelowna,
Andrew Smith
Royal LePage Kelowna
1-1890 Cooper Rd, Kelowna, BC V1Y 8B7
250-979-8066 or Toll Free 1-877-330-5884
Follow me on Twitter @smithap01
For more information https://www.okanaganbc.com/