Kelowna Real Estate Market Update for June 2020
Posted by Andrew Smith on Sunday, July 19, 2020 at 2:45 AM
By Andrew Smith / July 19, 2020
Comment
Sane People Avoiding Kelowna Real Estate Predictions…Here Are Mine
There were 287 residential sales this past June at an average sale price of $756,000. These numbers are up considerably compared to June 2019 when we recorded 244 sales at an average sale price of $726,000.

Year to date we sold 1,021 residential homes at an average sale price of $750,000. Comparing these numbers to last year we're doing better than most expected considering all we've been up against. At this point last year we had sold 1,102 houses which translates into a 7% drop in the number of homes sold. Not too bad and some would even say it's ok to feel a little optimistic, albeit cautiously. Prices are up this year with an increase from $724,000 last year which represents a modest 3.4% increase.
Average Condo Sale Price $339,000
We registered 97 condo apartment sales in June 2020 at an average sale price of $339,000. Both of these numbers are down from June 2019 when we sold 102 apartments at $351,000. Year to date we've sold 431 condominiums at an average sale price of $344,000 which is down from 2019 when we sold 560 condo units at an average of $360,000.

Right now we have two math problems. First of all we have a shortage of residential homes for sale and a shortage of condo buyers. Most sane people are staying out of the prediction game these days but I'll take a stab at it. The drop in condo sales is likely from the disappearance of the out of area buyer coupled with strata corporations sorting out insurance premium uncertainty which have or soon will result in increases. This will sort itself out over time as owners adjust to higher premiums and buyers factor higher monthly costs into their budgets.
Lack Of Kelowna Homes For Sale
The second math problem is a lack of the number of homes for sale. This will sort itself as more people become comfortable with having the public walk through their homes. This is a major inconvenience even at the best of times but even with all of us doing out best to prevent virus spread it's not unreasonable to delay a move unless it's absolutely necessary.

Our industry has done a stellar job of adapting to new restrictions. Gloves, masks, hand sanitizer, separate cars, digital open houses and online market evaluations. We've become better at narrowing down the number of homes we show people by eliminating many of them online without having to make a viewing appointment. We're asking buyers to take virtual tours prior to walking through the front door and it's resulting in a more efficient way of selecting a home to buy. Instead of starting with a list of 20 homes to view then narrowing it down to an acceptable number of 4 or 5 after a weekend of showings, we're starting at 4 or 5 and narrowing it down to 1 or 2. Sure, photos are digital tours aren't perfect yet but no one looking for a master bedroom on the main floor will be disappointed at the home as this listing will have been eliminated at the outset. This is ideal for everyone as it eliminates a lot of wasted time.

On a personal note Jo-Ann and I had about one week of being empty nesters after our son Emmet moved out in March. Kierra was living in the U.S. and moved back home a couple of weeks later and spent three months with us. It's quieted down again but we did more hiking and biking than any reasonable person should and managed to get through phases 1 and 2 of the Covid restrictions safely.
Thanks for reading and please share this with family or friends thinking of buying or selling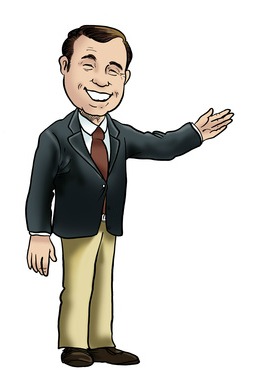 Living in Kelowna,
Andrew Smith
Royal LePage Kelowna
1-1890 Cooper Rd, Kelowna, BC V1Y 8B7
250-979-8066 or Toll Free 1-877-330-5884
Follow me on Twitter @smithap01
For more information https://www.okanaganbc.com/