Kelowna Market Updates Sept 26, 2023
Posted by Andrew Smith on Tuesday, September 26, 2023 at 10:05 AM
By Andrew Smith / September 26, 2023
Comment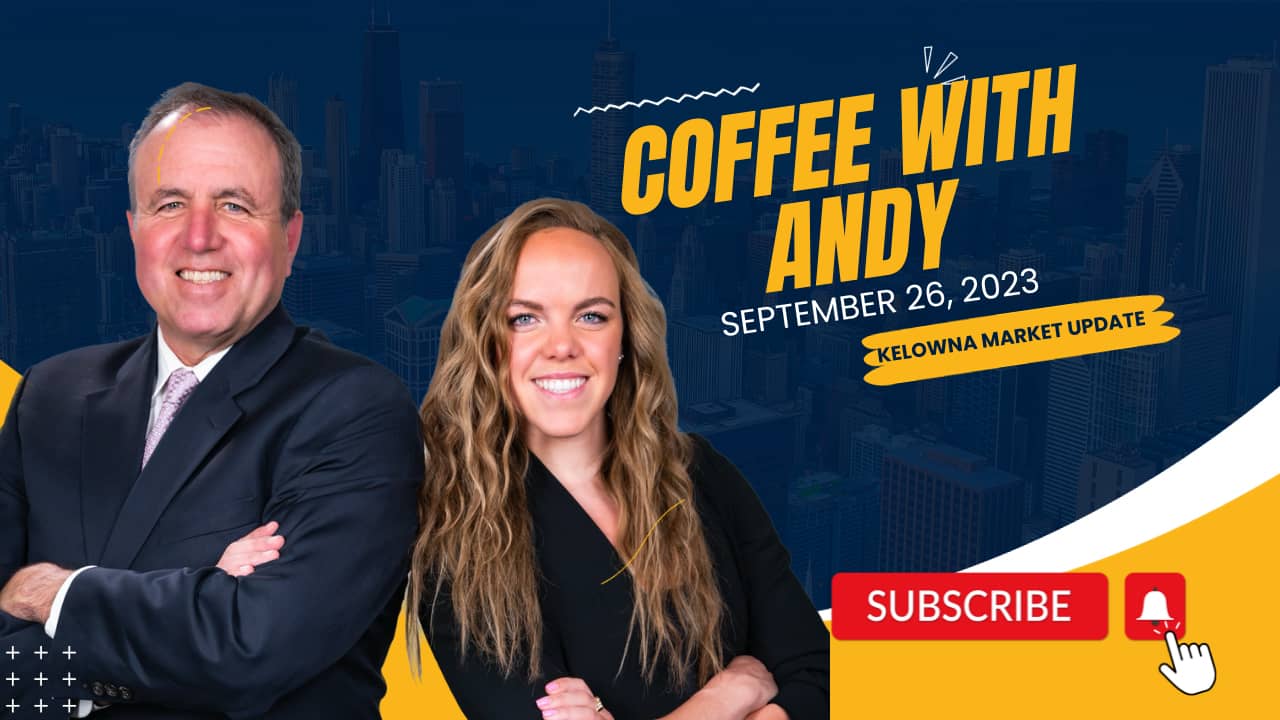 For the week ending September 24th there were 23 registered residential sales which is a continuation of a trend of unimpressive housing numbers due to the three pronged attack of securing fire insurance, high lending rates and the fire itself. We seem to have tackled the actual fire with help from all the rain we've had and air quality is back to normal. Every day buyers are reporting success with securing fire insurance all over our market area so it appears we've put that problem in the rear view mirror. We still face challenges with fixed lending rates in the around 6% but at some point if they don't come down prices will just have to fall until buyers are comfortable locking in at rates most haven't seen in their lifetimes
The fascinating thing about the 23 transactions is how expensive the homes were. One sold just below $6 million, another one at $3.9M and two more between $2.5 and $3M. The overall average last week was over $1.4 million. This could be the beginning of some sort of trend with high end buyers being less affected by increasing rates and if the perfect $5 million dollar homes comes onto the market they're less likely to hesitate. People with jobs, car payments and ortho bills most assuredly do hesitate when looking at $300,000 condos or $700,000 detached homes because the difference between a $3,000 monthly payment and a $4,000 payment are huge. This group which includes most of us will delay moving into a larger home, will continue renting or living with parents.
Quickly a word about condos. There were 15 apartments selling last week, which is down from 21 the previous week. With over 500 apartments on the market, we should be seeing downward pressure on prices but this hasn't happened yet.
Read more about September 2023 Market Report here
Thanks for reading.
Andy and Kierra
Andrew Smith

Royal Lepage Kelowna

Lifetime Award of Excellence

Kierra Smith,

2x Olympian