Kelowna January Market Update
Posted by Kierra Smith on Thursday, January 19, 2023 at 8:41:14 AM
By Kierra Smith / January 19, 2023
Comment
There were 71 new residential new listings last week bringing the total up to 829 overall homes for sale right now. This is reasonably normal for this time of year and will increase to over 1,000 in due course.
There were 19 homes sold throughout our marketplace last week and the average price was $1.1 million. It's been a bit of a slow start to the beginning of the new year with fewer transactions but this week was stronger than last week and the previous week so in an ideal world we will build on this momentum over the next few weeks.
Black Mountain and Lakeview Heights were the two most active neighbourhoods combining for 7 of the 19 sales including one selling over $3 million.
There are 330 apartments for sale in all price ranges and another 45 for sale up at the ski hill. Thirty affordable apartments can be found for sale in the $200,000 to $300,000 range which is an encouraging sign for first time buyers. There have been 13 apartment sales over the first two weeks of 2023 so we're still waiting for this part of the market to get started.
There are a lot of really nice well priced homes for sale right now that would have undoubtedly sold immediately in most other times but for some reason are sitting idle for weeks. Bearish buyers who are continuing to sit on the sidelines waiting for price drops might be being a little too cautious because history tells us Kelowna sellers seem to have more staying power and haven't been entertaining below market offers compared to sellers in other parts of the country. For buyers it's likely as good as it's going to ever get right now.
Click to view NEW Listing 1865 Begbie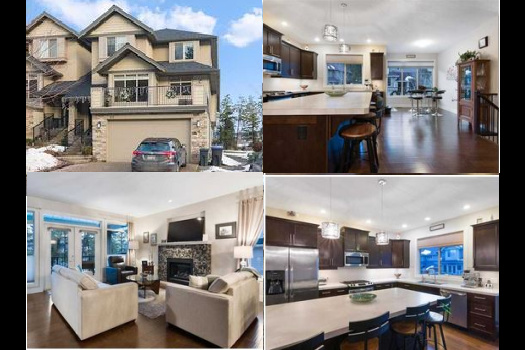 Thanks for reading,
Andy and Kierra
Andrew Smith
Royal Lepage Kelowna
www.okanaganbc.com
250-979-8066 or 1-877-330-5884
[email protected]
Kelowna Aquajet Sponsors
If you would like to meet for a coffee with Andy or Kierra,
please give us a call or email. We love to chat!
Andrew Smith

Royal Lepage Kelowna

Lifetime Award of Excellence

Kierra Smith,

Royal Lepage Kelowna

2x Olympian
More Updates
https://www.okanaganbc.com/blog/the-benefits-of-buying-a-condo/ https://www.okanaganbc.com/blog/kelowna-housing-update-gratitude-edition/ https://www.okanaganbc.com/blog/november-2022-kelowna-market-update/ https://www.okanaganbc.com/blog/kelowna-real-estate-news-for-august-2022/