For Sale By Owner Pros and Cons
Posted by Andrew Smith on Thursday, December 22, 2022 at 4:40 PM
By Andrew Smith / December 22, 2022
Comment
Selling your Own Home
Deciding to forgo a real estate agent and sell your house privately is an important one. Doing so can result in significant savings on commissions if you get it right! To ensure you do, take some time to learn about the private sales process - often referred to as FSBO (For Sale By Owner). Investing enough resources into marketing your property will pay off when it comes down to crunch time; otherwise, you could end up costing yourself money by skimping now, only having less cash later once sold!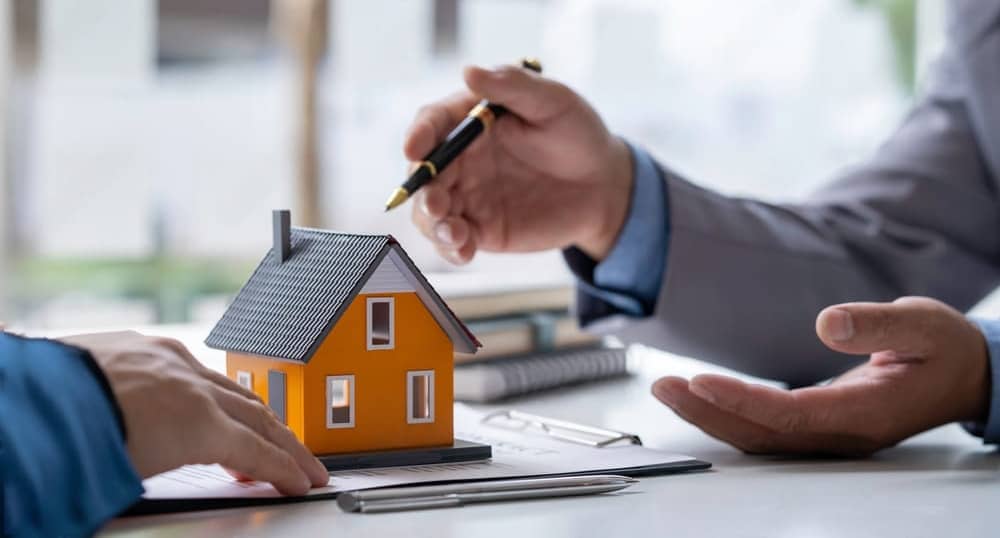 Tips For Selling
Selling a home can be intimidating, but with the proper steps in place, it's possible to get top dollar for your property. We've broken down the procedure into ten manageable chunks that could make all the difference when it comes time to close your sale! Make sure you don't miss any of them and capitalize on every opportunity – who knows what kind of return this investment might bring?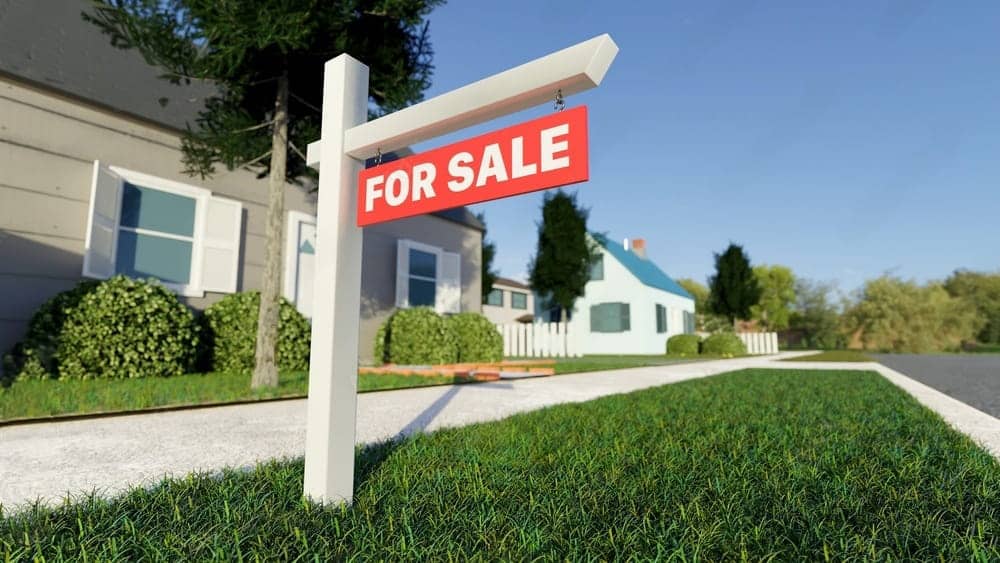 1. Preparing the Home For Sale
Ready to make your house shine on the market? The key is stepping back and viewing it from a stranger's perspective. Take time to see what potential buyers will be looking at, for no matter how long you've lived there or how familiar you are with every detail of the property, others will have a different connection! Put in some effort now so that when prospective owners come over, they fall head-over-heels in love with their future home.
Curb Appeal
Curbside charisma can make or break a sale. Before putting your home on the market, spruce up its exterior to generate some alluring appeal.
First, assess your home's façade for urgent repairs like gutters, downspouts and chimney flashing. All of these should be in good shape, so prospective buyers don't start doubting the condition of other features, such as the roof or foundation.
Second, look at your landscaping; it should be neat and pleasing to the eye for maximum curb appeal. The lawn must be healthy and mowed regularly, weeds pulled, and flower beds mulched.

For the ultimate impact, add plants with vibrant colours and focus on stage-worthy curb appeal that highlights impressive features of your house, like a walkway of pavers or flagstone steps leading up to the front door. Keep it consistent; spruce up spaces equally so everything feels balanced inside and out. Despite the time needed for these projects, with the focused effort, you can still make a difference quickly and lastingly - leaving an unforgettable mark for potential buyers.

Finally, stage an inviting entrance with a new coat of paint on the front door, optimizing furniture placement with inviting outdoor seating arrangements like patio chairs or benches side by side. Alternatively, pot plants can add a pleasant touch while helping soften hard edges around the entryway. With simple charm adjustments, you can make your home stand out!
Inside the home
To start on the right foot, look around for any deferred maintenance that needs tending. Take your time and thoroughly inspect both inside and out - you want to ensure everything runs smoothly! After all, when buyers observe neglected repairs, it's only natural for them to make assumptions about other potential issues lurking under the surface of what might otherwise be an ideal home. Get those projects tackled now so they won't throw up red flags during negotiations down the line!
Check Door hinges squeaks
Make sure all light bulbs work
Check keys in the door locks to make sure they open smoothly
Ask a friend if they notice any odours from cooking or pets
Check toilets for flushing
Check to windows for opening and closing easily
Glass sliding doors to patio make sure they are not stick and glide open
Paint baseboards this is an easy way to meak a room fresh
If walls are marked was or cover with a fresh coat of paint in a neutral color
Declutter, now is a good time to sell or give away Items you have not used in a long time
Have a home inspection from a qualified inspection company
When assessing the aesthetics of your home, keep in mind that you want it to appeal to a wide variety of people. Make sure the paint colours are neutral, a fresh coat of paint makes everything look sharp. Also, bear in mind first impressions – what will a buyer see when they pull up? When they walk inside? Making updates where necessary can increase your listing value, while going overboard may leave little return on investment.
The house is almost ready to be put on the market, but having professionals come in for a deep clean will make all the difference. Even if you're amazing at tidying up yourself, buyers may pick up on odours that have gone unnoticed by individuals living there - like lingering carpet smells! A professional cleaning team can help ensure your home shows its best, so it's irresistible to potential 2.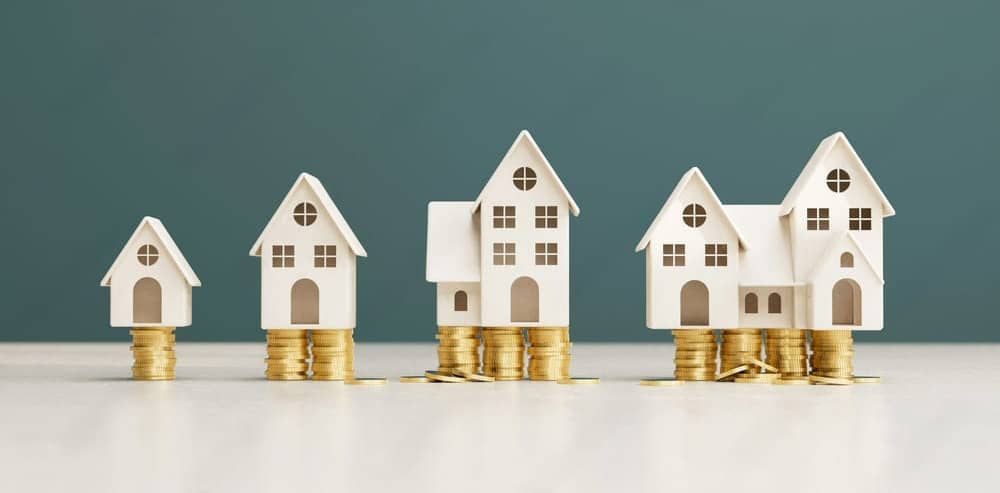 2. What about pricing?
Are you ready to put your house on the market? It's time to find out its fair market value. But hold up - there are a few reasons why it would be unwise for you to try and come up with an estimate without professional help. Firstly, looking at active listings in your neighbourhood will give an inaccurate result as most of them probably have inflated prices! Secondly, adjusting comparable sale values requires expertise and experience that can only be offered by someone who does this professionally all day long (and no offence meant!). Lastly—try though we might—it is practically impossible for homeowners like us to view our property from anything but an unbiased opinion. Get the answers you need about selling your house quickly & easily today – don't go into this unprepared!
Real estate agents have the experience to get top dollar for your house. They know how competitive markets and current trends impact pricing, helping them determine an ideal list price to maximize what a buyer is willing to pay in today's market. If selling privately, though, hiring a professional Appraiser can help set realistic expectations about what fair value would be - giving you peace of mind as you find the right buyer!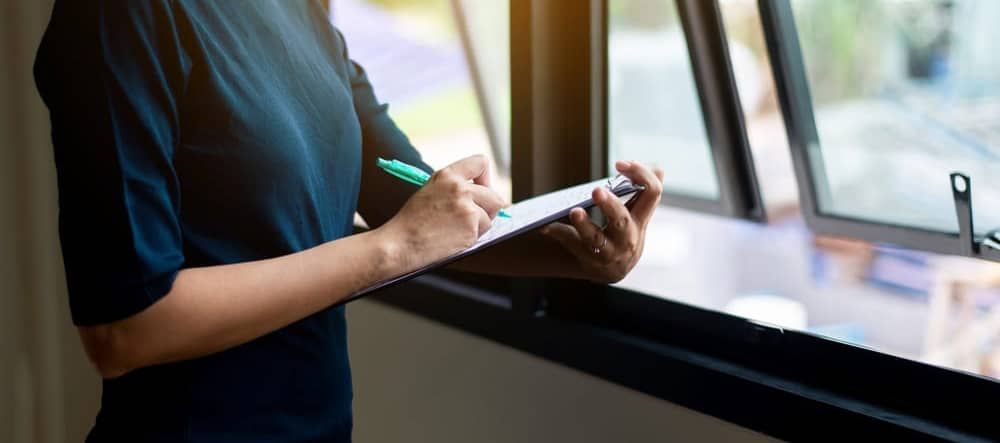 3. Get a Home Inspection
When selling your home, you can take a proactive approach and hire a Professional Home Inspector. A comprehensive inspection report will provide peace of mind for you and make buyers feel confident about the property they are interested in purchasing. You could even use this as leverage during showings by sharing the findings from the inspector and discussing what steps have been taken to rectify any issues that arose!
Buying a home is an exciting experience, but it's essential to be mindful of the inspection process. No matter how well-maintained your property may be, there will likely still be some deficiencies that don't escape the inspector's watchful eye - and these can differ depending on climate conditions; for example, dry areas like Kelowna have different issues from wetter spots such as Vancouver. It could also pay off to conduct further independent investigations during sale negotiations, so everything is noticed!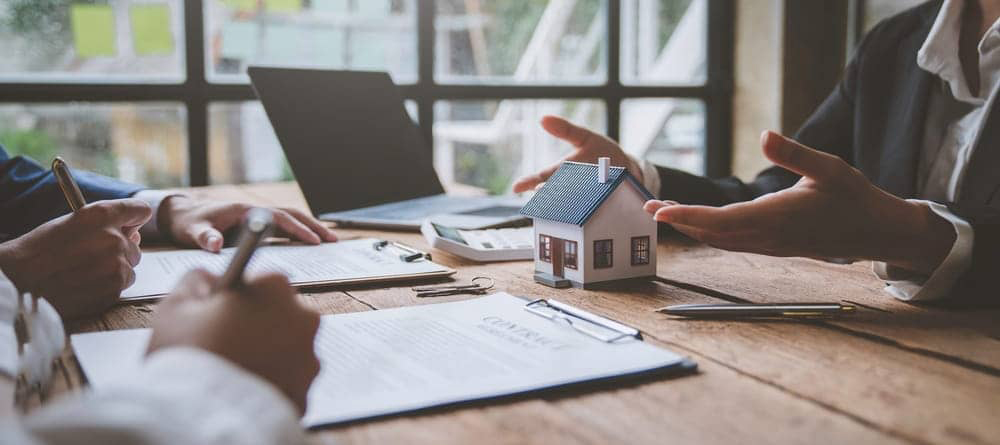 4 Property Disclosure Statement
Selling a house can be a risky business, especially when it comes to knowing what potential flaws and deficiencies. The property owner must disclose latent defects that could be a problem after the sale. Hiring an experienced lawyer is your best bet for ensuring you cover all necessary areas of disclosure to protect yourself legally. Property Disclosure Statements are useful questionnaires used by real estate agents that help identify any issues that need to be identified before buyers enter into contracts – although alternatives exist too! Taking action now will ensure a smoother selling process later on down the line.
It's too easy to forget or overlook potential issues when evaluating a property - especially if we're convinced these problems are not that important. But beware of subconsciously trying to downplay any worries; make sure you take proper precautions, such as seeking legal advice, for your disclosure statement to be reliable and trustworthy.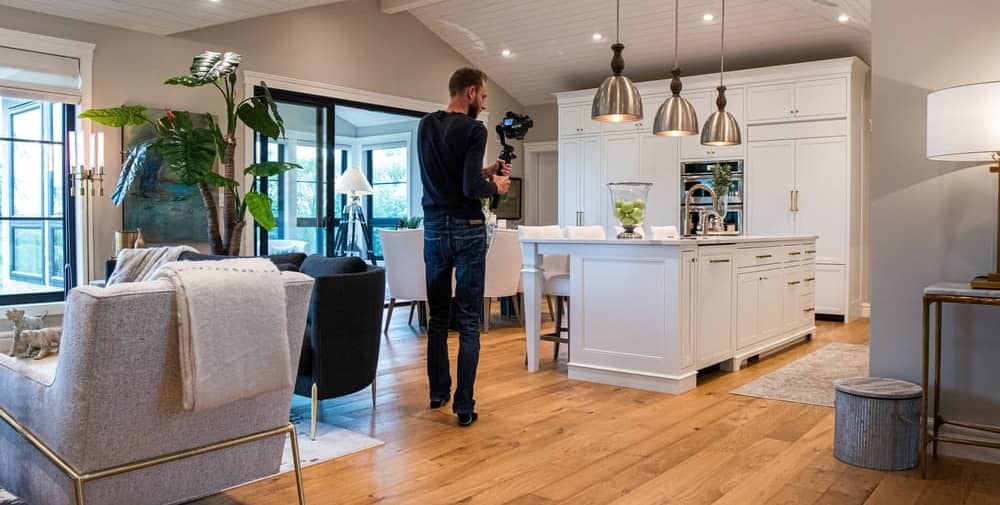 5.Photographer, Videographer and Floor Plan Maker
Achieving the highest possible sale price requires reaching a broad audience of potential buyers - something only elite real estate agents achieve. To do this, it's critical to stage and present your house in an impressive way that captures viewers' attention immediately. Hiring a professional photographer is essential for capturing stunning photos, which will be the cornerstone of any successful internet marketing campaign: focus on quality, order them correctly online, and you're sure to have prospects scheduling viewings soon!
Drone and/or video
Do you have a lakeshore property or large farm acreage? Why not make the most of it and hire a drone photographer! Capturing aerial images is excellent for building anticipation. Then enlisting professional videography services can genuinely bring your location alive, with skillful camera work designed to draw out emotion from those watching – sparking an interest that leads to viewings afterwards.
Crafting the perfect ad copy is key for any professional real estate marketer. What may be important about a property could mean nothing to potential buyers. Hence, it's best to focus on those highlights that really impact and grab attention - these are the selling points tailored to your target audience! Once they're hooked in, though, additional details will help seal their interest and decision-making process.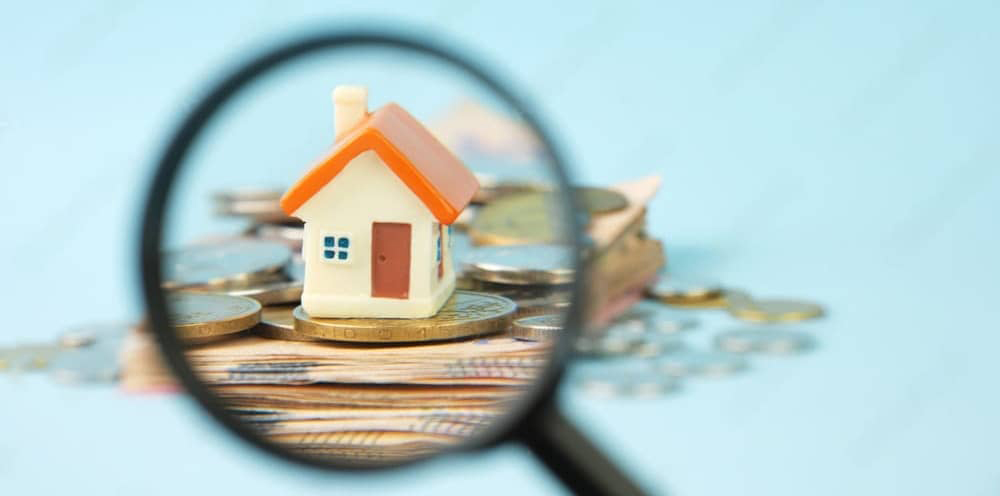 6. Advertising
With a stunning house ready for showtime, the time has come to share this opportunity with as broad an audience of potential buyers as possible. Our real estate marketing company can get creative in our strategies: from leveraging exclusive websites used by tens of thousands every month and tapping into provincial databases full of people actively seeking properties just like this one, even launching email/phone campaigns further amplifies that reach. With all these tools at our disposal, we are well-placed to ensure everyone gets the message about what's on offer!
As a for sale by owner, resources may be less available to you than in traditional real estate transactions - but there are still helpful options. Registering your listing on the national MLS website is an essential way of reaching potential buyers through this vast network and can quickly be done with just a tiny flat fee! Local, provincial or even other nationwide FSBO sites exist too that offer vast exposure opportunities at minimal cost if you know where to look – search 'houses for sale by owner' on Google and see what fits best in your situation (usually more choices present themselves in more prominent communities like Surrey). Our advice? Take advantage of all the avenues out there so when it comes time for selling – maximum coverage means higher returns and the biggest bang for every buck invested.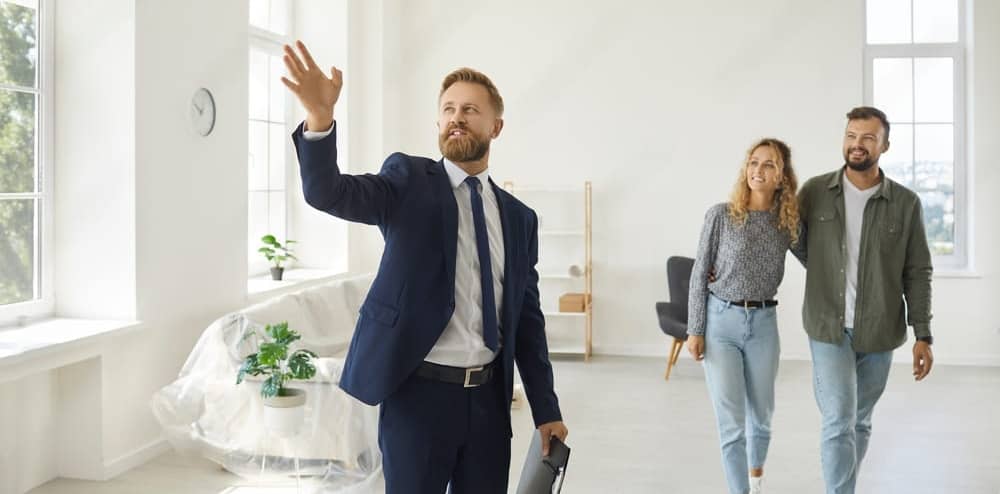 7. Show Your House
Showing your house to potential buyers is an essential part of the home-selling process, and it's important to do so in a way that will make them feel comfortable and envision themselves living there. As experienced professionals, we've learned over the years that having current owners off-premises allows prospective buyers more freedom of imagination – after all, imagining yourself as a homeowner can be difficult when someone else is actually in residence!
Selling your home can be intimidating, but one of the best things you can do is offer potential buyers a warm welcome and then provide them with an efficient tour. Share only the highlights as you show each room to give just enough information. Once complete, consider taking time away from their view - allowing them more space to explore without feeling rushed or uncomfortable. Utilizing this technique will create an excellent experience for interested parties while also satisfying any security concerns that may arise during individual inspections!
Looking after yourself is paramount, and feeling safe in your home should never be underestimated. Do as much due diligence as possible when inviting strangers into the house. Even trained professionals rely on having a friend or family member accompanying them for personal security. Don't take risks - remember always to stick together!
Remove valuable jewellary and small items from shelves and bureaus.
Have you ever hosted an open house and found that no one made a sale despite all the visitors coming in? Don't worry - this is normal! Real estate agents know from experience how rare it is for buyers to find the right fit at first glance. That's why Open Houses often help set up opportunities down the road; instead of immediately closing deals, they can help establish connections that lead to future sales. It's crucial to get potential buyers' contact information before not only your showings but also follow up with them afterwards regarding questions or further comments about what was seen – after all, there may be many features left unseen during the limited time spent viewing each property!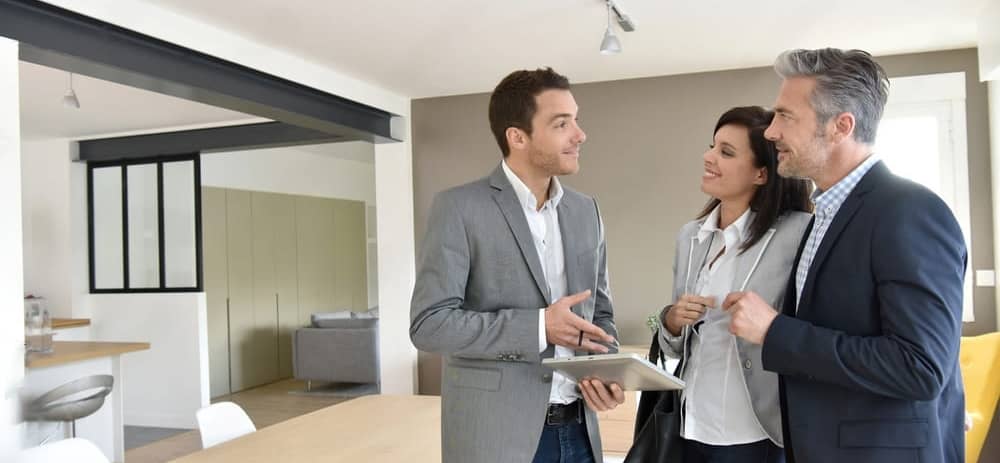 8. Negotiate
Showings are the key to success when it comes to selling privately, and often, a second showing leads prospective buyers to offer an agreement. Although written offers grant more clarity and provide breathing room for both parties involved – verbal agreements better represent private sales as they're more common practice. In any negotiation, however, compromising is fundamental: while you aim high with what's on offer, your buyer seeks that same opportunity of getting their price down as best possible - regardless if everything goes precisely by either party's plan or not!
If you're selling your house, it pays to know the market and realize that negotiations are inevitable. Set an asking price higher than what you're willing to accept for room to negotiate – but always remember that there is a bottom-line number below which, no matter how hard someone haggles, will not sell! Wise sellers stay informed on the fair market value of their property and neighbourhood trends before deciding upon an actual dollar amount - so be strategic: arm yourself with knowledge about the current real estate climate before venturing into any negotiation.
Knowledgeable negotiation is essential to successful real estate dealings. A sound strategy and the willpower to execute it will pay dividends - sometimes literally! Skillful negotiators know when a deal isn't worth compromising their terms, so walking away from an unfavourable agreement can be just as profitable as sticking with it.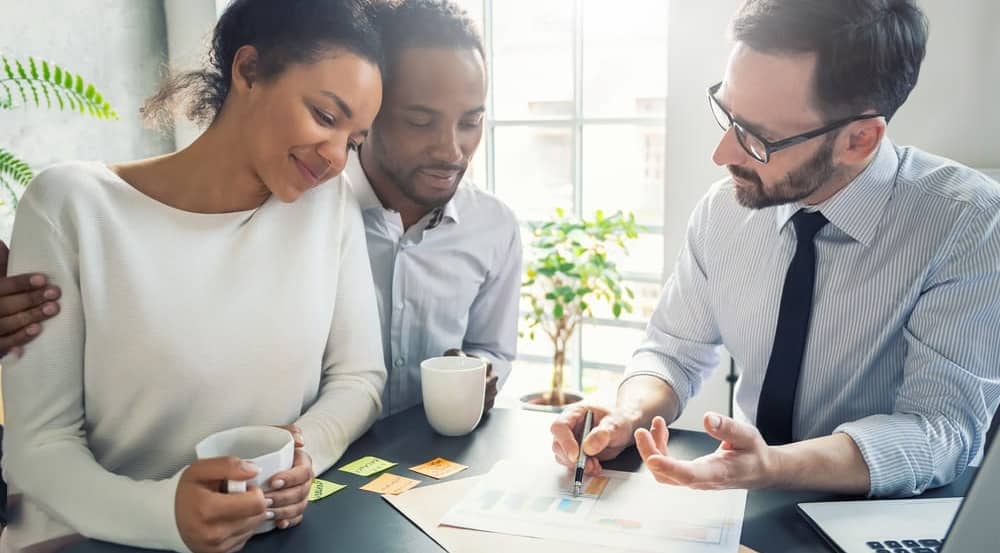 9.Hire a Lawyer or Notary Public
Selling real estate is a challenging feat. To avoid any legal issues, it's essential to ensure you've got an experienced Real Estate Lawyer or Notary Public on your side- they'll be a crucial part of making the transaction process smooth and safe! Even if there's only been a verbal agreement so far - have them draft up an official written document straight away for everyone involved to sign off to ensure optimum protection.
The lawyer can provide invaluable support throughout the due diligence phase of purchasing a home. This can involve inspections, financing, insurance and zoning - all crucial to making an informed decision on your purchase. When it comes time for completion, securely transferring funds and correctly registering the title are essential steps managed by experienced Notaries or Lawyers to ensure you get what was agreed upon in your offer.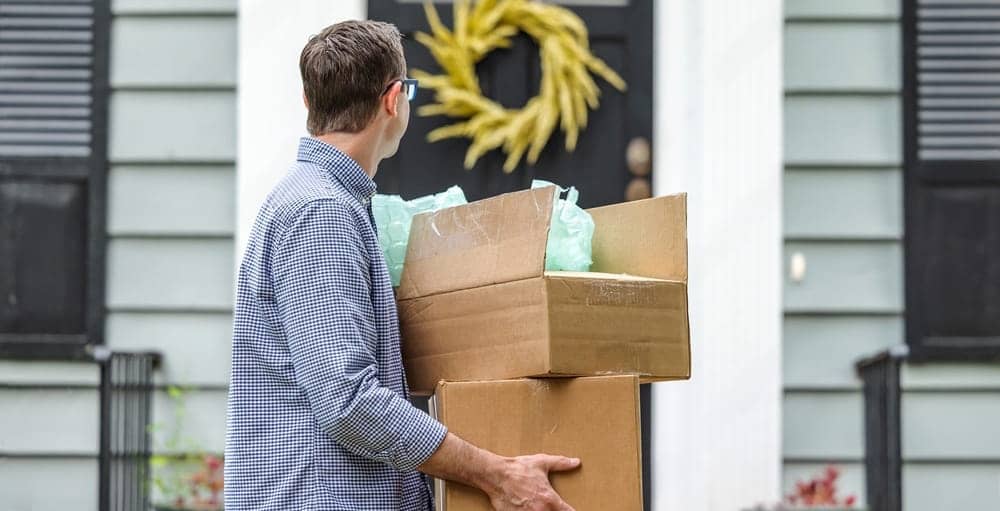 10. Prepare for moving
After putting the accepted offer in writing and getting everything sorted out, it's time to begin packing up your items and cleaning. It is polite etiquette to have a professional cleaner come through before you leave - with extra attention on carpets, kitchens, and bathrooms! Unfortunately, there have been many cases due to miscommunication around what comes with the house when you move out versus what stays behind - these are known as "chattels" vs "fixtures". Make sure that whatever was specified in your Contract of Purchase & Sale sticks; know exactly which item goes where so nobody has any surprises down the line.
Chattel
It's important to remember that just because something may appear valuable doesn't mean it is a chattel - only those items with tangible worth and are not affixed to a wall or floor, such as TVs on wall mounts, kitchen appliances, drapes, pieces of art or furniture, yard ornaments, etc. can be considered.

Before agreeing on a sales price, you'll want to clarify which chattels are included in the offer so that all parties know what's at stake. Transferring ownership of these specific items should be specified to avoid confusion later down the line. If written and agreed to on the contract, it ensures all expectations are understood, and the items will be in the house on possession day.
Finally, it's your responsibility to evaluate the worth of chattels when negotiating a final sale price so you can maximize the return from transferring them over in the transaction process. Doing so should lead to more thoughtful decision-making and safer settlement deals in any home sale.

Fixtures


Fixtures often make the difference between a successful or unsuccessful sale when you sell a house. Fixtures are all permanent fittings attached to the property that add character, style and sometimes even value to your home.
These elements set the home apart from others on the market and sometimes help create a competitive advantage if other homes don't feature them. From built-in fireplaces to custom cabinetry, light fixtures, detailed trim work, wall hangings, built-in shelves, shelving units and displays areas, door handles on cupboards, showers with glass doors and more. These details enhance those important first impressions in the crucial viewing period when selling a house and should therefore be carefully considered when preparing for sale.


Moving can be stressful, especially when managing your services and legal obligations. Make sure to have conversations with all your service providers to transfer or cancel them as needed - home insurance is of particular importance! Be aware of the coverage end date so you're prepared for move-in days; if uncertain about certain specifics, feel free to consult an agent or lawyer specializing in such matters. With these tips on hand, there's no need to worry: make this transition period hassle-free by following some key points ahead of time.
Thanks for reading,
Andy and Kierra
Andrew Smith
Royal Lepage Kelowna
www.okanaganbc.com
250-979-8066 or 1-877-330-5884
[email protected]
Kelowna Aquajet Sponsors
If you would like to meet for a coffee with Andy or Kierra,
please give us a call or email. We love to chat!
Andrew Smith

Royal Lepage Kelowna

Lifetime Award of Excellence

Kierra Smith,

Royal Lepage Kelowna

2x Olympian
More Updates
https://www.okanaganbc.com/blog/the-benefits-of-buying-a-condo/ https://www.okanaganbc.com/blog/kelowna-housing-update-gratitude-edition/ https://www.okanaganbc.com/blog/november-2022-kelowna-market-update/ https://www.okanaganbc.com/blog/kelowna-real-estate-news-for-august-2022/