Do I Need A Professional Real Estate Photographer?
Posted by Andrew Smith on Friday, September 15, 2023 at 11:34:25 AM
By Andrew Smith / September 15, 2023
Comment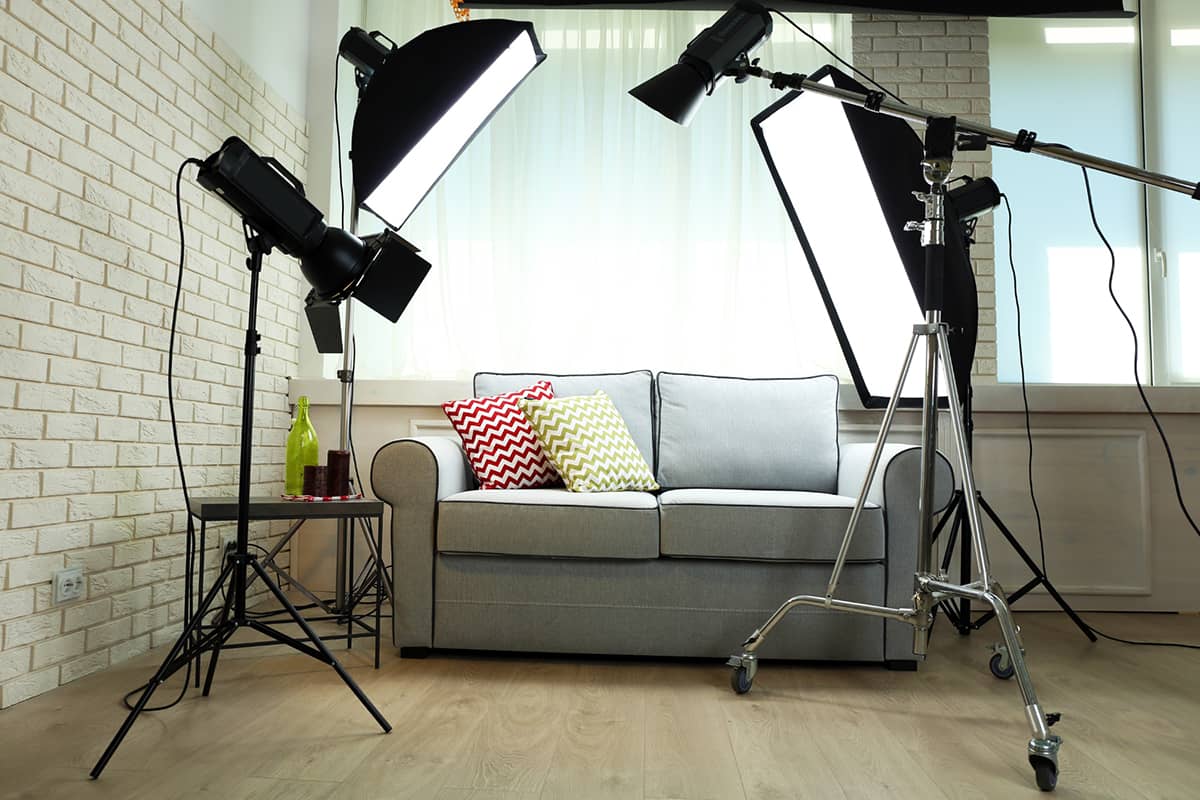 In today's competitive real estate market, first impressions are crucial. When showcasing your property, the quality of listing photos can be a game-changer. The question that often arises is whether hiring a professional photographer is necessary.
Meet Andrew Smith, a highly experienced realtor in Kelowna, BC. With his extensive knowledge of the local real estate market, Andrew has witnessed numerous sellers facing this common dilemma. We will explore Andrew's insights and expertise in helping sellers navigate through challenges in the real estate market. Enlisting a professional photographer can be pivotal in selling your home due to the significance of high-quality listing photos.
The Impact of Professional Listing Photos
Capturing the Essence of Your Property
Professional photographers have a trained eye for capturing a property's essence and unique features. They understand how to highlight key selling points, whether stunning architectural details, spacious interiors, or beautiful outdoor spaces.
Creating a Lasting First Impression
Your listing photos serve as potential buyers' first impressions of your property. High-quality, professionally shot images immediately convey a sense of professionalism and attention to detail, setting the stage for a positive viewing experience.
Standing Out in a Crowded Market
In a digital landscape saturated with property listings, it's crucial to stand out. Professional photos can make your listing visually appealing, drawing more attention from potential buyers scrolling through numerous online options.
Enhancing Online Visibility<
In today's tech-savvy world, most homebuyers start their search online. Exceptional photos can significantly increase your property's online visibility, attracting a wider audience and leading to more inquiries and showings.
Conveying a Sense of Value
High-quality photos can convey a sense of value and investment in your property. They suggest that you, as the seller, have taken the time and effort to present your home in the best possible light, which can positively influence buyers' perception of its worth.
Reducing Time on the Market
Properties with professional listing photos tend to spend less time on the market. The visual appeal and overall presentation can generate more interest, resulting in quicker inquiries and potential offers.
Minimizing Unwanted Surprises
Professional photos provide a clear and accurate representation of your property. This transparency can help manage buyer expectations, reducing the likelihood of disappointment during in-person showings.
Creating a Positive Viewing Experience
When potential buyers arrive for a viewing, they should encounter a property that aligns with the images they saw online. Consistency between listing photos and the actual property can instill buyer confidence and lead to a more positive viewing experience.
Supporting Your Real Estate Agent
Professional photographers work with your real estate agent to present your property in the best possible light. They understand how to capture images that align with your agent's marketing strategy, ensuring a cohesive and practical approach to selling your home.

Consulting Your Local Real Estate Expert
Kierra and Andrew Smith work with professional real estate photographers to create a powerful impression of your home or condo. In conclusion, the decision to hire a professional photographer for your listing photos is a strategic one that can significantly impact your home-selling experience. Investing in high-quality images pays off in various ways, from attracting a larger pool of potential buyers to potentially securing higher offers. Ultimately, it's an essential step toward maximizing the value of your property and ensuring a successful sale. When it comes to listing photos, professional expertise can make all the difference.
Andrew Smith, a reputable realtor in Kelowna, BC, brings a wealth of experience and local knowledge to help you navigate the complex real estate market in the area. If you're looking for a smooth and successful property sale experience, consider enlisting the services of an experienced real estate agent like Andrew.
To achieve a successful and stress-free home sale in beautiful Kelowna, BC, making a decision that aligns with your goals and priorities is crucial. Therefore, take the time to carefully assess your situation, consider the advantages and disadvantages, and make an informed choice. This will ensure that your decision leads you on the path to success.
Read More Home Selling Tips: For Sale By Owner
We love to chat,
Please email or call we can go for coffee,
Andrew Smith

Royal Lepage Kelowna

Lifetime Award of Excellence

Kierra Smith,

2x Olympian